Slide on Hwy 101 South of Crescent City—Photos
Kym Kemp / Sunday, Dec. 2, 2012 @ 9:25 a.m.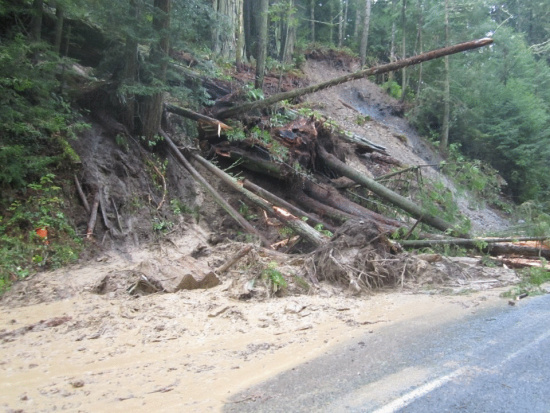 Slide near Crescent City on Hwy 101(Photos in this article taken by Rory French)
A slide around 3 miles south of Crescent City, close to the top of Crescent City hill, on Hwy 101 has been closing the road frequently. Caltrans workers have been battling the beast for days. However, according to Rory French, a resident and road worker in the area, because the slide has "some huge trees in it…and our equipment is too small to move some of them,.. the slide went to contract."
A contractor out of Willow Creek took over last night. The road is currently opened with one way controlled traffic. More photos of the slide below.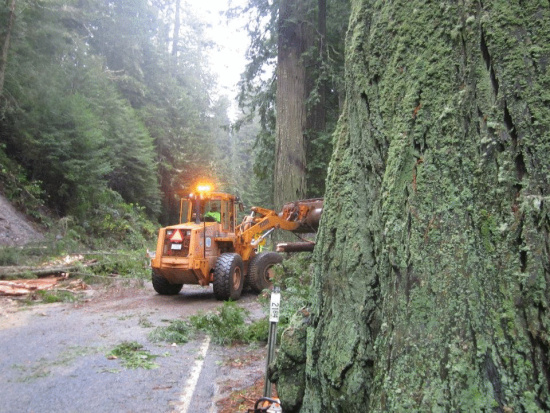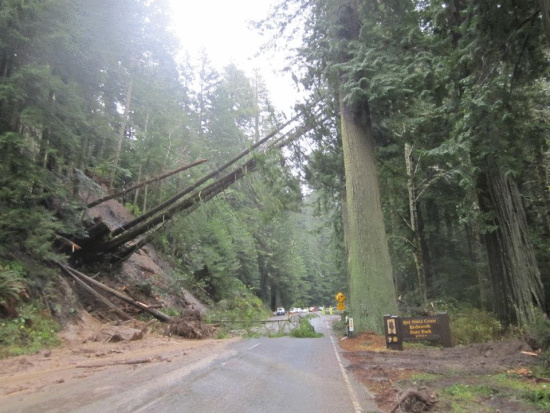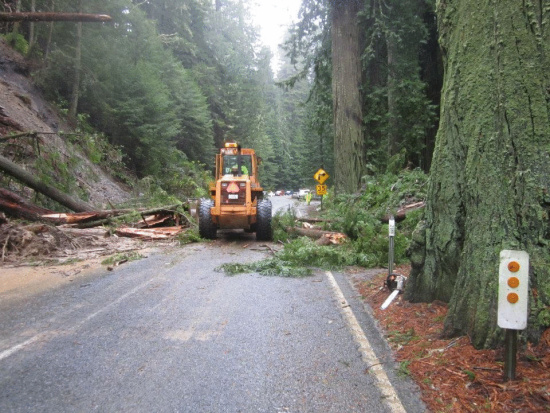 ---