Flash Mob on the Plaza
Jennifer Savage / Thursday, Feb. 14, 2013 @ 2:10 p.m.
UPDATE: The sea of pink and red shakin' and groovin' across the Arcata Plaza this afternoon wasn't a flash mob in the literal sense, but A-town's contribution to 1 Billion Rising, an all-day global event designed to combat the ongoing epidemic of violence against women.
Girls, women, boys and men danced in the sunshine, a grand and grinning time. Want to know more about the problems, how to help or check out some of the talented, brave women involved in trying to create a world where women live without fear? See the full schedule of V-Day related events.
###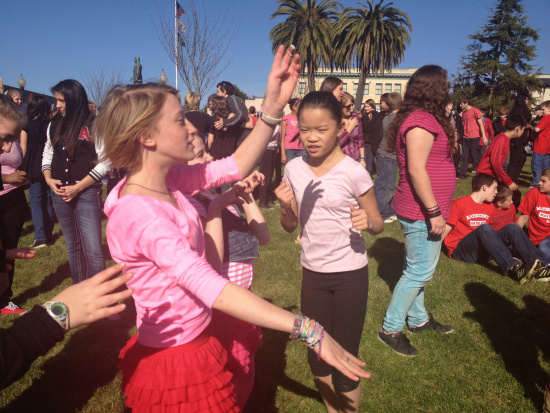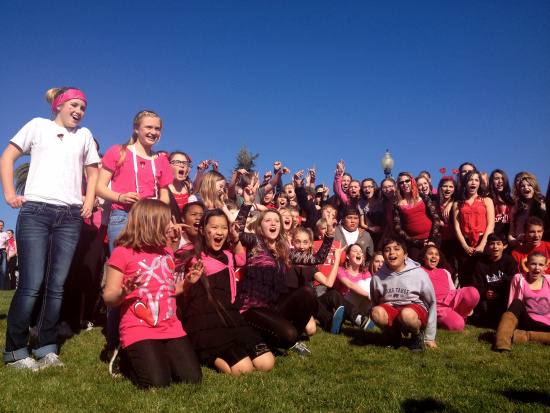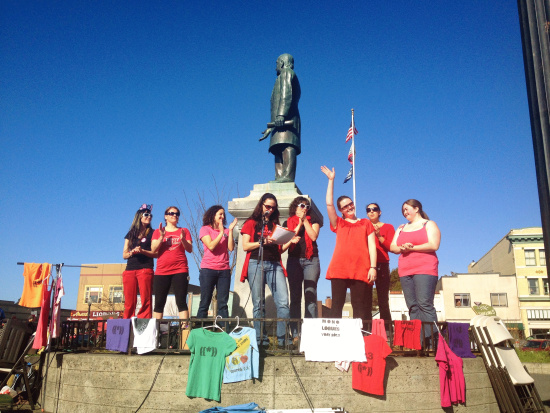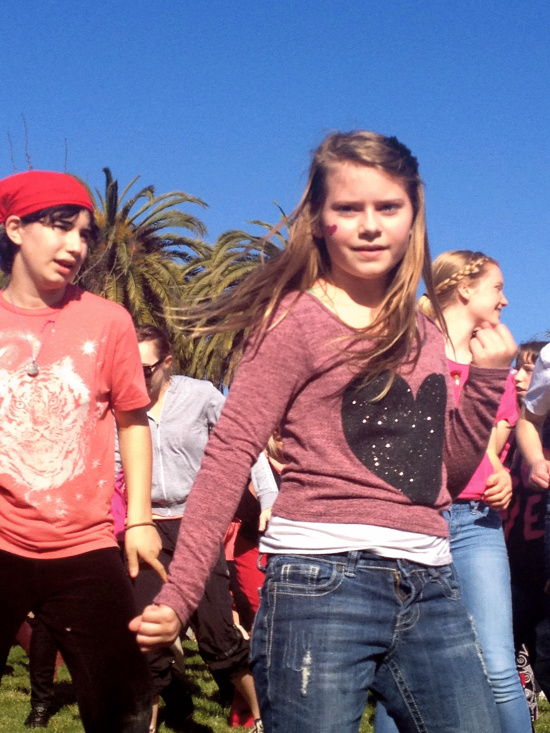 ---