Kenneth "Ken" H Parnell Jr.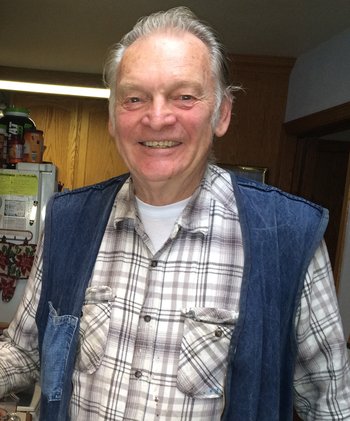 Kenneth "Ken" H. Parnell, Jr. age 78, of Springfield, Oregon went to rest with the Lord on Jan. 13th, 2021 with his family by his side.
Kenneth was born on March 10th, 1942 in Morton, WA to Kenneth and Alice Parnell. They settled in Rio Dell, CA. He lived in Humboldt County for all his elementary school years through two years of Humboldt College. Ken graduated from Fortuna High School in 1960. He married his high school sweetheart, Priscilla Sowell. He went to the CHP Police Academy and returned back to Humboldt County to serve as a California Highway Patrolman for 14 years, then retired in 1980 and moved to Redding, CA, where he went into carpentry and built Raley's and Mervyn's Shopping Centers. He then retired again and settled in Brookings, Oregon for several years and built houses and enjoyed fishing. Ken and Priscilla moved their last time to Springfield Oregon in 2016 for medical reasons.
Ken loved his family dearly. He loved his boats, as well. He was an avid fisherman, enjoyed taking family and friends water skiing on Shasta Lake, and taking friends out on his 34" Nauticat Motor Sailor boat, the NiteKap. He belonged to the Chetco Yacht club, the Elks lodge and the Moose Lodge. Ken was always helping someone and got a lot of enjoyment doing it.
Ken was preceded in death by his parents, brother Winston Parnell (his wife Susie). He is survived by his wife of 58 years, Priscilla, his sister Carole King, son Kenneth "Eric" (partner Gayle Cutler), daughter Martha "Marti" McPhee (husband Lawrence), seven grandchildren, nine great-grandchildren, numerous nieces and nephews.
In 2013 Ken received a LVAD heart pump which extended Ken's life by another 7 years. In lieu of flowers, the family requests a donation in Ken's name be made to:
OHSU Foundation – LVAD Department
PO Box 29017
Portland, OR 97296
Or
Providence St. Vincent Medical Foundation-LVAD Dept.
Attn: Shawn Fincher
9205 SW Barnes Rd., Suite 2111
Portland, OR 97225

Memorial Service will be held on Saturday, March 13th, 2021
at City of Destiny Church
2065 Centennial Blvd.
Springfield, OR, 97477
at 3:00 pm.
---
Posted: Feb. 19, 2021