William D. Werner (1943-2021)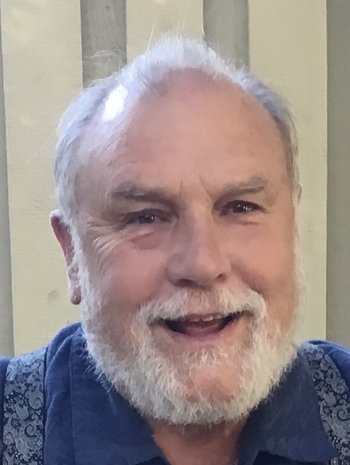 William Werner passed away January 21, 2021 exactly one month after his 77th birthday following a long battle with cancer. Bill graduated from UC Berkeley and later got his Masters in Education from HSU. After working in a school for orphans while in the Peace Corps in Venezuela, Bill decided to make teaching his career. He taught in Burnt Ranch and Hoopa and was a Superintendent/Principal in Fieldbrook and a Principal in Redwood City
Bill was a passionate man with big opinions, a big contagious laugh and big love for his family. He was not a subtle man but everything he did was to the fullest. He loved "living off the land" in Humboldt County. While neighbors had gardens, he had orchards and grew enough food to feed the town! He loved to garden, fish, hunt, travel and most of all he loved his family.
We are so grateful to have had so much support from our amazing friends, wonderful neighbors and Hospice.
Bill is survived by his wife Julie, children Chris and Andrea, granddaughters Isa and Amara, his brother and sister and numerous nieces, nephews and other family members.
---
Posted: April 13, 2021