Cynthia L Townsend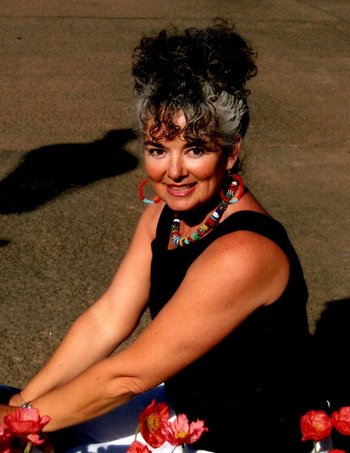 Cynthia Townsend passed away peacefully at home on April 7, 2021.
Born on January 29, 1960 in Arcata, California. Cindy was raised in the town of Mckinleyville. She grew up riding horses, and had a great love of the outdoors. She loved the water, swimming, and camping with her husband and friends. She worked at E&O Market in the meat department, and Hensel's Hardware in Arcata, and The Pacific School District before moving to Willow Creek.

In 2000 she and her husband Bill moved the town of Willow Creek, where Cindy was well loved by her community and friends there. Cindy loved art and creating jewelry with others which she sold at the local coffee shop and the consignment store in town. She was so creative she rearranged her home with the change the of the seasons. She enjoyed taking art classes at the local art studio. There was never a dull moment when you spent time with Cindy. Her joy and creativity were contagious, and inspired everyone around her.

In November 2019 Cindy was diagnosed with ALS. Her faith in the Bible's promise of a resurrection was a great comfort to her in her final days. As a lifelong Jehovah's Witness Cindy had great joy in sharing Bible truths with others. And through her ministry she touched the lives of all in her community and will be remembered for her self sacrificing spirit.
Her private memorial service will be held virtually via Zoom, on May 8th at 2:00 PM, due to the Covid-19 pandemic.
---
Posted: April 29, 2021