Photographer Says the Lost Coast Is Prettier than Trinidad
Kym Kemp / Sunday, July 21, 2013 @ 9:41 p.m. / Featured Image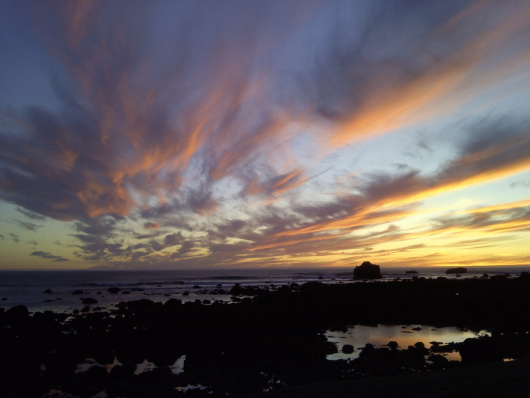 "[I'd] just like to win the argument that the Lost Coast is prettier than Trinidad," explained Michelle Miller about this week's Featured Photos. She entered this photo in response to the June 23rd Featured Photos of the Trinidad coastline.
Miller took the photo in October of 2011. "I remember it was unusually warm and calm, and like most times I visit that beach, I was the only person there," she said. So readers is Miller right? Is the quieter Lost Coast really more beautiful than the popular Trinidad shoreline?
––––––
If you have taken a photo of another beautiful area of Humboldt (or any photograph of people or wildlife would do also) and would like it featured on LoCO, send a link or a photo to mskymkemp@gmail.com. Include the name of the photographer and a website if it exists. A short bio of the photographer and a description of when and where the photo was taken would also be nice.
Remember, the shots need to have been taken in Humboldt.
---