Ruffed Grouse
Kym Kemp / Monday, Jan. 6, 2014 @ 9:52 a.m. / Featured Image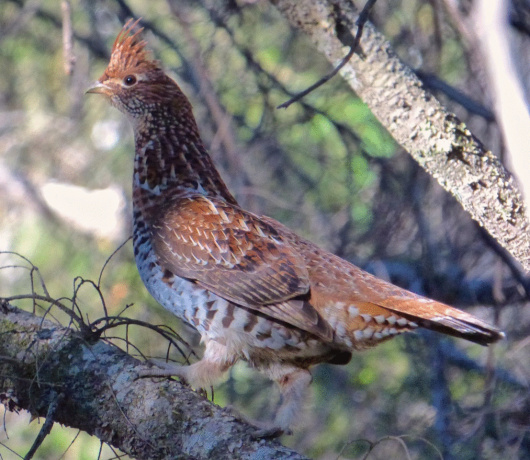 David Sczepanski and his wife were hiking the Beaver Ridge Trail in the Lacks Creek BLM area (above Redwood Creek) when this ruffled ruffed grouse flew up. Sczepanski had earlier seen and taken photos of the Red Fire which was not far away.
Sczepanski has lived in Humboldt since 1971 and is a pastor at the Gospel Outreach Church.
––––––-
Remember, if you have photos you want to share with LoCO, send them to mskymkemp@gmail.com and tell us:
1) If you have a website where you display your photos.
2) About the photo—who was with you, where were you, why did you go there, what made you decide to click the camera, etc.
3) About you—how long have you been in Humboldt? Single/Married/have kids? What do you do for a living? Or avoid this topic if you could get arrested for telling the truth…
---