Northern California Wildflowers: Bolander's phacelia
Kym Kemp / Thursday, June 19, 2014 @ noon / Featured Image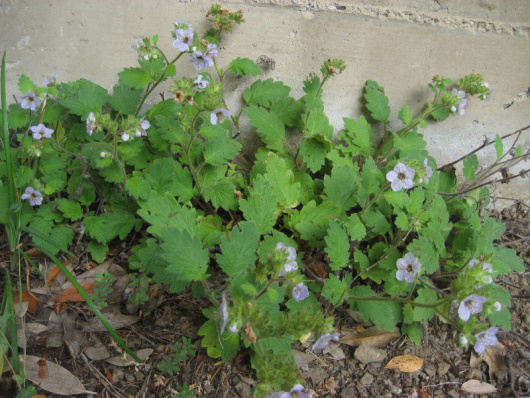 Wildflowers tuck themselves into shadows and throw themselves in brightly colored blankets over the meadows of Humboldt. Cheryl Lisin of the Lost Coast Interpretive Association (see their beautiful Facebook page here) has offered to do a series to help us learn to identify some of them.
Here's what Lisin wrote about this flower:
The low-growing perennial, Bolander's phacelia, starts to sport it's pretty purple flowers in March. It has a long bloom season, blooming well into summer. The flowers are in densely coiled clusters called cymes which unfurl like a fiddlehead as the season wears on. These can make the plant look weedy later in summer. If you have it growing in your garden, give it a trim and some water; it will look better and start to bloom again.

Phacelia bolanderi is the latin name and it occurs throughout northwestern California. There are over 60 species of phacelia native to California, some with deep purple flowers that are quite showy. It is in the waterleaf family, Hydrophyllaceae.
Have a wildflower you would like identified? Upload it into the comment section and Lisin will try and help you.
---