Bobcat Beauty
Kym Kemp / Tuesday, Nov. 4, 2014 @ 6:41 a.m. / Featured Image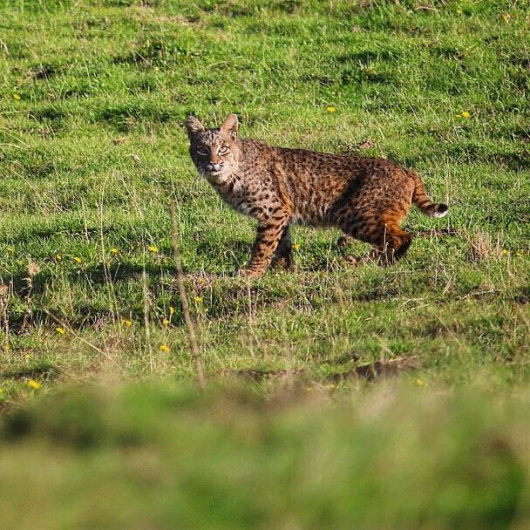 Our family says, when we're particularly lucky at sighting wildlife, that it's a Three Bobcat Day. This is in honor of the time we spotted a trifecta of these shy creatures at different times and places from each other.
Yesterday evening, Casey Schneider captured this beauty on Monument. Photographer envy! Not only did he get to see the handsome creature but he managed to get a good photo!
Okay, Humboldt, we are insatiable! Can you share some more Humboldt wildlife photos with us? Maybe if we're lucky, we'll all have a Three Bobcat Day!
---