Eagle with Eaglets
Kym Kemp / Friday, Nov. 7, 2014 @ 8 a.m. / Featured Image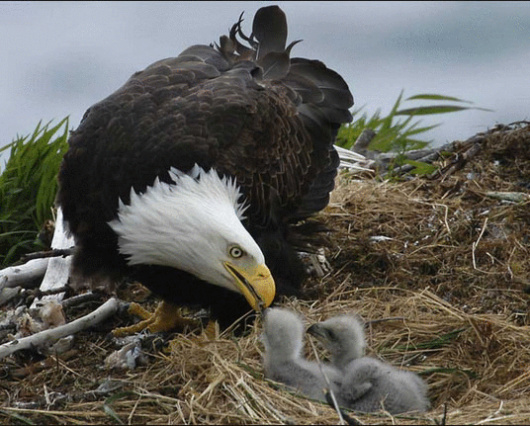 The Humboldt wildlife —from our elks to our eagles—brings people from around the world. We're lucky to live where wildlife lifts its head to stare at us from roadsides and swoops low to land in trees near our homes.
We have a particularly famous pair of birds here. Their beauty keeps starstruck viewers glued to the Humboldt Bay Eagles webcam especially when the young birds peck through their shells.
Next we need an elk cam…
If you have a wildlife photo you'd like to share, upload it in the comment section to swing us out into the weekend with wind beneath our wings.
---