Sunrise
Kym Kemp / Thursday, Oct. 2, 2014 @ 7:04 a.m. / Featured Image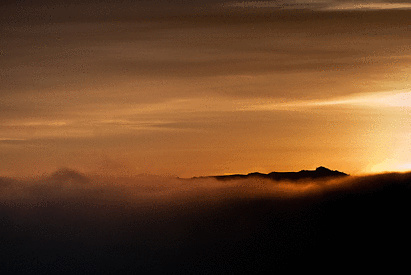 From the hush of a Humboldt dawn to the blush as the sun pushes up over the horizon and further, those of us up early enough to catch a sunrise, are lucky enough to have a bit of that beauty to take with us through the day. (Click this image for a better version of a sunrise taken last year.)
Willing to share some of that beauty? Have you got a sunrise photo? We'd love to see it. Please, upload your favorite image into the comment section. Some of you who were quick enough might have captured a photo of today's sunrise. Please upload that, too, and let us know what Humboldt looked like today from its oceans to its eastern mountains. However, any sunrises are welcome.
If you have a photograph you'd like to be a Featured Photo, send your image to mskymkemp@gmail.com, put FEATURED PHOTO in the subject line and tell us:
1) If you have a website where you display your photos.
2) About the photo—who was with you, where were you, why did you go there, what made you decide to click the camera, etc.
3) About you—how long have you been in Humboldt? Single/married/have kids? What do you do for a living? Anything you think might be of interest.
---