Wild Elk
Kym Kemp / Saturday, Jan. 31, 2015 @ 11:36 a.m. / Featured Image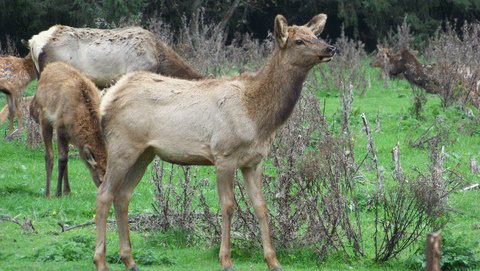 Living here we often forget how amazing Humboldt is. The Roosevelt Elk are a treasure some of us rarely see. They can be spotted along Hwy 101 between Big Lagoon and the Del Norte County line. The Newton B. Drury Scenic Parkway runs through a part of their territory. And yet the Lost Coast in Southern Humboldt also has a herd.
To remind us of how lucky we are to live amid the wild, upload any photos of elk or deer here in Humboldt to share with the rest of us. (See hints on how to do that here. Be sure to refresh after uploading for best results.) Also, please tell us where the photos were taken if possible.
If you have another Humboldt image that doesn't fit the elk/deer theme but you would still like to share it with everyone, send it to mskymkemp@gmail.com with Featured Photo in the subject line.
---