Baying at the Sun
Kym Kemp / Tuesday, Jan. 6, 2015 @ 11 a.m. / Featured Image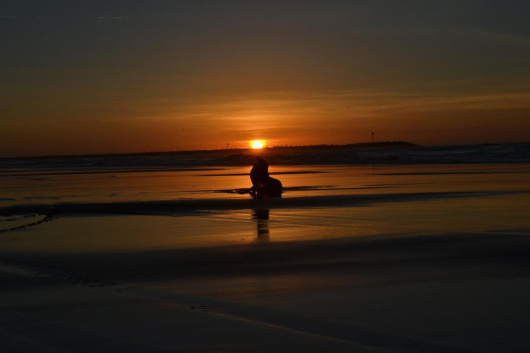 Sand, sunsets and sea mammals—Humboldt has a seemingly endless supply. Tyler Whiteside sent in this sweet shot of one beautiful Humboldt moment to add even more shine to this bright Tuesday.
Got a sea side shot you'd like to share with us? We'd all like to see it. Please, upload it in the comment section. (See hints on how to do that here. Be sure to refresh after uploading for best results.) Also, please tell us where the photos were taken if possible.
If you have another Humboldt image that doesn't fit the sea side theme but would still like to share it with everyone, send it to mskymkemp@gmail.com with Featured Photo in the subject line.
---