Chief Medical Officer
United Indian Health Services, Inc.
Posted: Oct. 16, 2017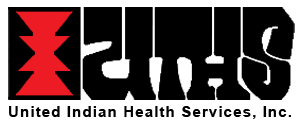 The Chief Medical Office (CMO) is the lead clinician in charge of all aspects of patient care services provided by United Indian Health Services, Inc. including dental, vision, mental health, and ancillary services such perinatal, laboratory and pharmacy services. Working from a solutions-oriented approach, the CMO monitors clinical performance to ensure services and operations are in compliance with all UIHS policies and procedures, and applicable laws and regulations.
The CMO must be licensed by the State Board of Medical Examiners to practice medicine in the State of California and be Board Certified. UIHS can accept applicants with any state license given our federal contract.
Candidate must have documented skills & experience in EMR/PCMH implementation and data acquisition to augment and improve quality patient care. United Indian Health Services provides a full range of benefits including Health Coverage, 403B with match, CME contribution, life insurance, malpractice coverage and sign on bonus package. Compensation commensurate with experience and community standards. Job Description, benefits and salary range available upon request.
Employment application available online at www.uihs.org. Email application, cover letter and resume to UIHS-Recruiting@crihb.org.
Serving the Native American Community since 1970. In accordance with PL 93-638, American Indian preference shall be given. All applicants welcome.