Purchase Referred Care Supervisor
United Indian Health Services, Inc.
Posted: Oct. 16, 2017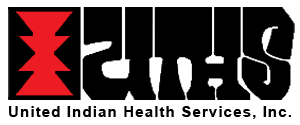 This position is organizationally located in the Purchased Referred Care (PRC) Section of the Fiscal Division of United Indian Health Services. The purpose of this position is serving as the PRC Manager for UIHS and to provide support and technical assistance to the Executive Leadership Team and health care staff on matters involving PRC including medical, surgical, dental, hospital and clinical services to all eligible beneficiaries. The incumbent shares responsibilities for program planning, program development, administration, management, operation, and evaluation of a comprehensive PRC program in accordance with written policies, procedures, and regulations.
Employment application available online at www.uihs.org. Email application, cover letter and resume to UIHS-Recruiting@crihb.org.
Serving the Native American Community since 1970. In accordance with PL 93-638, American Indian Preference shall be given. All applicants welcome.