Community Health Representative
United Indian Health Services, Inc.
Posted: Oct. 16, 2017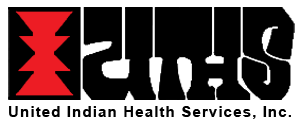 Performs community contact work, assists in providing services to clients and their family members, and acts as an advocate and resource person in accordance with the Community Health Care Section (CHCS) Department Policy & Procedure Manual under supervision of the (CHCS) Public Health Nurse Manager.
Employment application available online at www.uihs.org. Email application, cover letter and resume to UIHS-Recruiting@crihb.org.

Serving the Native American Community since 1970. In accordance with PL 93-638, American Indian Preference shall be given. All applicants welcome.