Community Strategies Coordinator
Humboldt Area Foundation
Posted: Nov. 28, 2017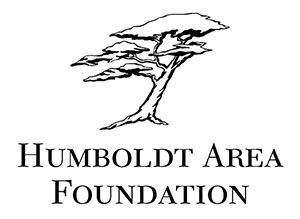 This is an hourly, full time (40 hours/week) position based in Bayside, CA. Compensation is $16.00-$20.00 DOE, and includes health, retirement benefits, and paid holidays and sick time. This position demands a flexible work schedule as early morning, evening, weekend, and overtime hours may be required.
The Community Strategies Coordinator is responsible for supporting the Equity Alliance of the North Coast, Native Cultures Fund, and other collaborative efforts the Foundation engages in with our communities, with specific responsibility for executing administrative and logistical tasks, grant research and writing, internal and external communications, and coordinating an handling logistics for events that engage a diverse cross-section of community members. Ideal candidates will have an interest in joining a team learning to effectively navigate challenging conversations about common community and organizational issues such as race, power dynamics, and individual and collective opportunities for improvement.
Minimum requirements for this position include three years of full-time experience working or volunteering in an administrative support role; ability to communicate effectively with a diverse population, demonstrates cultural humility and commitment to understanding and transforming/dismantling racialized inequities; maintains awareness of big picture goals while implementing objectives, details and key administrative tasks; good written and verbal communication skills; proficiency and comfort executing intermediate level functions with the Microsoft Office suite and social media; experience taking meeting notes; ability to coordinate and schedule complex calendars; effective time management skills and techniques for work in a fast-paced environment; ability to take direction from multiple staff members and a willingness to assist teammates to meet deadlines; provides excellent customer service and has experience working with a diverse public in a welcoming, helpful and gracious manner; and possesses a valid California driver's license and current auto insurance.
Please visit our website for application procedures and the complete job announcement, including preferred qualifications at www.hafoundation.org/About-Us/Employment-Opportunities. For more information, contact Jen Rice at (707) 442-2993.
Please submit your resume and cover letter to admin@hafoundation.org
Deadline: Friday, January 5, 2018