Critical Intervention Specialist
Creating Behaviorial & Educational Momentum
Posted: Dec. 28, 2017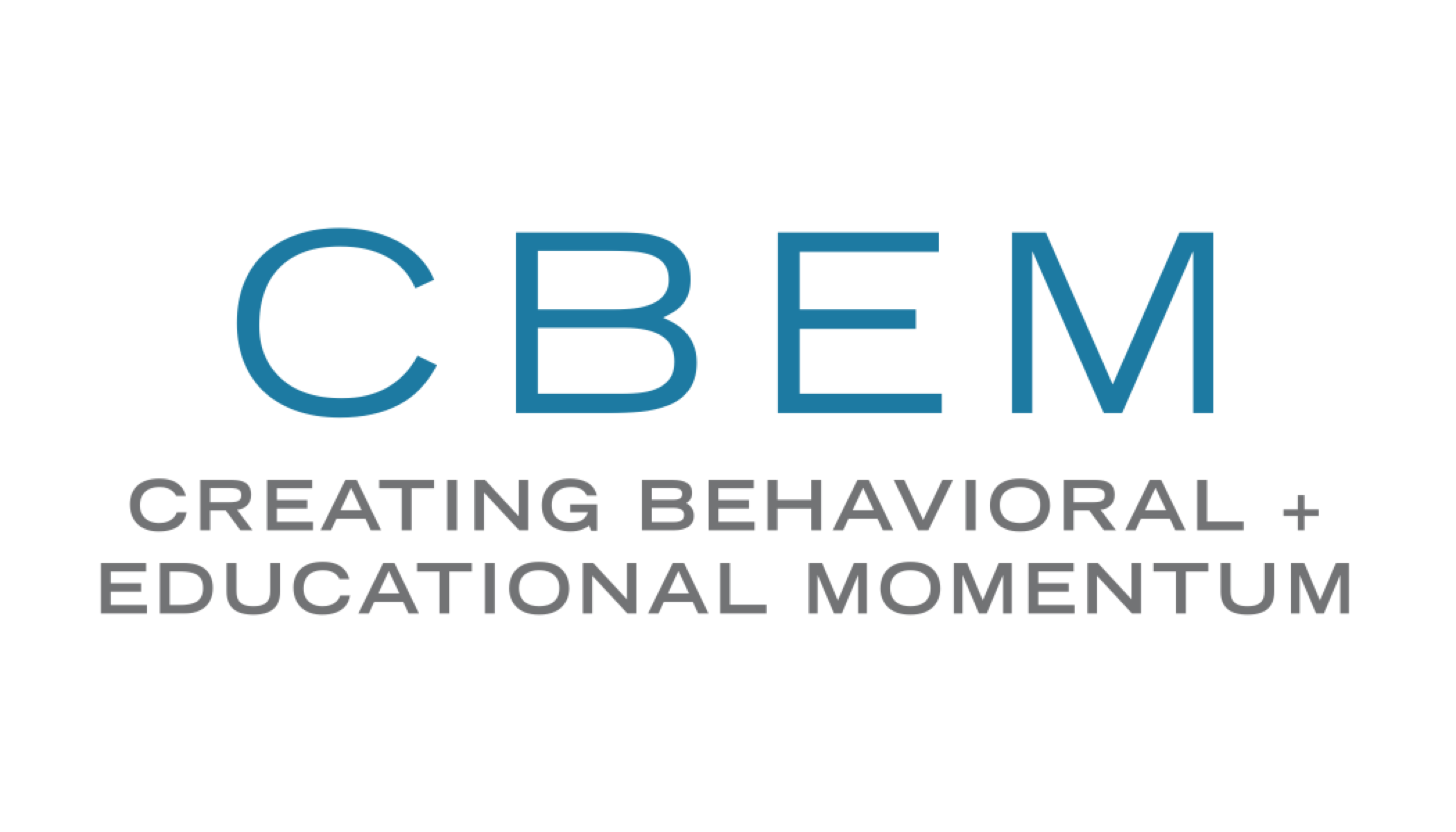 Creating Behavioral and Educational Momentum (CBEMLLC) is a growing agency that is looking for dedicated, responsible, and professional individuals to provide Critical Intervention Services to persons diagnosed with developmental disabilities that may also have co-morbid mental health disorders.CBEMbelieves in fostering apositive and supportive work environment for our passionate and dedicated staff. We are committed to providing allCBEMstaff with the highest level of support and access to resources that result in a healthy and inspiring work environment.
Our Critical Intervention Specialists provide acute crisis response as well as critical case management to prevent crises from occurring. We serve persons of all ages (i.e. children to elderly). Applicants should be interested and comfortable working with persons of all ages with varying disabilities and needs. Previous experience working with persons with developmental disabilities or experience providing mental health services is ideal.
Spanish Speaking candidates a plus!
Expectations/Duties:
The Critical Intervention Specialist (CIS) manages a caseload and is responsible for providing intensive case management to the persons on his/her caseload each week. This role predominately supports clients in the Eureka area. The CIS team participates in weekly Clinical and Administrative meetings at our Eureka office.
Intensive Case Management duties that include daily submission of case notes, collaborating with circle of support and collateral contacts weekly, and visiting the identified client at least once a week.
Carry a 24/7 week-long hotline rotation periodically
Develop Case Reviews and create Stabilization Plans
Attends all client meetings and Regional Center clinics as directed. Attend all workshops, trainings and in-services
Attend and participate in clinical meetings with community resources (such as Psychiatrists, Social Workers, Physicians, Therapists, etc.)
Maintain stakeholder engagement by providing ongoing information to the Service Coordinator at the Regional Center
Implement positive programming strategies and engage in crisis assault training
Communicate CBEMs critical intervention philosophy of positive behavioral practice, compassion, and respect
Qualifications
**Must have a Master's Degree is required, preferably in Psychology, Counseling, Special Education, Social Work or a related field.
** Master's degree must be from an accredited program or university.
Must have a reliable means of transportation and be willing to commute to various settings to meet with circle of support and the identified client (i.e., family homes, Adult Residential Facilities, day programs, schools, hospitals, etc.)
One year experience in mental health providing counseling preferred.
Experience working with persons with Autism and experience utilizing ABA strategies preferred.
Spanish speaking candidates preferred.
Specific Abilities:
Ability to develop and implement comprehensive treatment/ stabilization goals and plans designed to address the specific needs of the identified client and to prevent further crises from occurring.
Strong clinical observational skills and the ability to assess functions of behavior and antecedents in order to implement preventative behavior intervention strategies.
Exhibit strong verbal and written communication skills within a variety of settings such as, crisis situations, relaying case information, and team interactions.
Show a high degree of professionalism and ability to effectively collaborate with professional agencies, collateral contacts (i.e., Psychiatrists, Social Workers, Physicians, Therapists, Direct Care staff) as well as CIS and Administrative Team members.
Ability to work within a Systemic, Strength-based, Person Centered Framework.
Ability to meet time sensitive deadlines as well as weekly billable hour expectations, ability to utilize email and text messaging to communicate with the CIS and Administrative team, as well as circle of support.
Ability to work effectively with a team, as well as possess strong time management skills, and be able to work independently.
What CBEM offers our employees:
CBEM invests in our employees in many ways. We provide the tools and supports needed to all staff so that they can provide the highest quality of services to CBEM's clients. In addition to fostering a positive, learning and supportive work environment, we also offer:
Base Salary $47,500/Plus Hotline Stipends
Clinical Training, group supervision, and assistance from Behavioral, Psychological and Psychiatric Consultants to help obtain licensure hours at no extra cost.
Travel and Mileage Reimbursement
Excellent clinical training program to all new hires and ongoing professional development.
Company Computer and Cell Phone
Comprehensive employee benefits package
Vacation, sick time (leaves of absence also available), and 11 paid Holidays.
Wellness Benefit-paid monthly for gym memberships, classes, weight loss programs
Retirement 401k plan with company match after 1 year of full-time employment
CBEM believes in fostering a positive and supportive work environment for our passionate and dedicated staff. We are committed to providing all staff with the highest level of support and access to resources that result in a healthy and inspiring work environment.
To learn more about our company, our mission and values, please visit us at www.cbemllc.com.
We are an Equal Opportunity Employer.