General Manager
Lost Coast Communications, INC.
Posted: March 29, 2019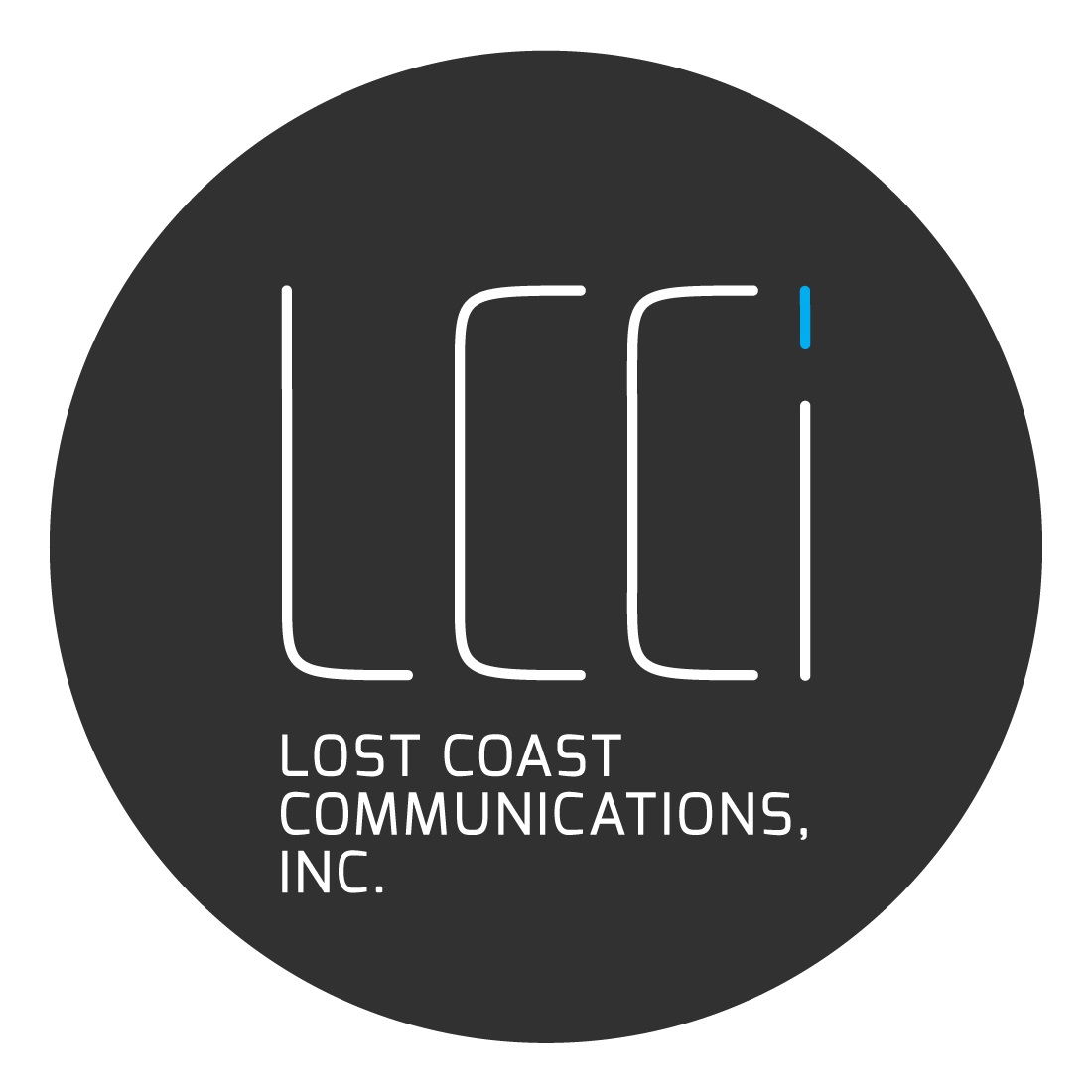 Lost Coast Communications, Inc. is seeking a new General Manager to guide our business to the next level of growth. Reporting to the president, the general manager will be responsible for overall media sales revenue generation, and for the management of sales, operations and marketing standards to ensure consistent profitable business results. This position requires the GM to fully own the mission, goals, operations, and results of the department.
Founded in 1996, Lost Coast Communications is setting the standard for innovative radio and digital media nestled in the Victorian Village of Ferndale, California, Our success comes from our deep commitment to Humboldt County in combination with our superior production and service. We are hyper-local: locally owned, involved throughout the community, and dedicated to serving our listeners, our readers and our advertisers.
Our various properties include local radio stations KHUM, KWPT "The Point", KSLuG, KLGE "The Lounge" as well as our online news service The Lost Coast Outpost (www.LostCoastOutpost.com) In short: We're the voice of Humboldt County, and we pride ourselves on our record of service to this beautiful place.
This position includes generating enthusiasm and shared commitment; teaching, growing, and empowering; owning outcomes; and leading by example. We're not looking for a skill set; we're looking for a person—someone drawn to leading collaboratively a mix of personalities; someone who can drive his/herself toward achievement of a monthly goal and continued client satisfaction; someone looking to have fun getting it all done while maintaining a solid work/life balance.
Responsibilities:
Oversees, coaches, inspires and manages an energetic and independent sales staff. Hires, mentors and retains new top performers while coaching existing sales team members. Instills a passionate and collaborative attitude in the sales team
Manages, supports and leads existing content development, business and technical managers
Develops and provides marketing tools and material to improve sales and marketing strategies
Achieves monthly sales goals
Develops, sets and meets annual budgets.
Lead weekly sales meetings and management meetings. Coach the sales team to develop solution-based campaigns for existing and potential advertisers.
Minimum Qualifications:
Must have a minimum of ten years of progressive management or leadership experience; in sales, marketing and or management experience.
High School diploma or equivalent is required. Bachelor's degree in Marketing, Business Management, Communications or relevant discipline preferred.
Strong Computer Skills
Knowledge of:

Digital Media
Radio
Humboldt County area
Creative writing
Ability to develop detailed operating budgets.
Demonstrated ability to analyze complex challenging problems and situations leading to optimal solutions. Strong analytical, and problem-solving skills
Ability to develop the organization necessary to meet the group mission and to interface with other units within the company.
Excellent verbal and written communication required. Must be able to articulate information in presentation format in front of internal and external customers. Excellent oral and written communication skills; dynamic presence and stellar presentation skills.
Demonstrated ability to manage performance through motivation and counseling of different levels of employees. Experience required in selling to and maintaining relationships with key client decision makers and customer service aspects of customer relationships.
Must possess and maintain a valid driver's license, proof of insurance and a satisfactory driving record.
Salary: DOE, Range $80k-$85k/year
How to Apply:
Email resume, cover letter, and 3 references to Director Operations, Lost Coast Communications, Inc.:
officelcci@gmail.com
Mail to:
Lost Coast Communications, Inc.
P.O. Box 25
Ferndale, CA 95536
Lost Coast Communications, Inc. is an equal opportunity employer and all qualified applicants will receive consideration for employment without regard to race, color, religion, sex, sexual orientation, gender identity, national origin, disability status, protected veteran status, or another characteristic protected by law.