Early Education Specialist
Changing Tides Family Services
Posted: April 8, 2019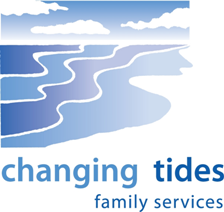 PURPOSE:
Under the general supervision, performs a range of activities with providers and parents participating in the Early Head Start-Child Care Partnership (EHS-CCP) and Family Child Care Home Education Network (FCCHEN) programs to support the healthy growth, education and development of infants, toddlers and children under age 4 and to meet EHS-CCP standards.
QUALIFICATIONS:
• Minimum 1 year direct experience in child care setting working with infants, toddlers and children under age 4. Prior
Early Head Start or Head Start experience is highly desirable.
• Must possess a minimum of 12 units of Early Childhood Education or Child Development courses.
• Physically capable of lifting up to 20 lbs., enter and move around in home settings and actively participate in and
model activities between infants, toddlers and EHS-CCP providers.
• Must be able to see and hear within normal ranges with or without correction.

REQUIREMENTS:
• Must be able to pass a criminal history fingerprint clearance at the DOJ and FBI level
• Must possess a valid California driver's license, current automobile insurance and a vehicle for work
• Flexibility to work occasionally during the evenings, weekends or early mornings.


WAGE: $15.99 per hour. Stipend for qualified bilingual candidates (English/Spanish)
BENEFITS: Benefits per current Personnel Policies include:
Paid sick and vacation days, 13 paid holidays
Health, vision, life, and dental insurance
401(k) Retirement Plan
APPLICATION PROCEDURE: Submit a letter of interest, resume, and completed job application via
Email to nprato@changingtidesfs.org or via U.S. mail to: Nanda Prato, Human Resource Director
Changing Tides Family Services
2259 Myrtle Avenue
Eureka, CA 95501
Job description and job application available at www.changingtidesfs.org


APPLICATION DEADLINE: Open Until Filled.
Changing Tides Family Services is an equal opportunity employer and does not discriminate on the basis of race, religion, national origin, ancestry, gender, marital status, sexual orientation, age, disability, or on any other inappropriate basis in its processes of recruitment, selection, promotion, or other conditions of employment.