Child Care Food Program Specialist
Changing Tides Family Services
Posted: April 22, 2019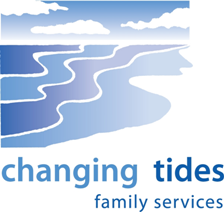 PURPOSE:
Under the general supervision of the Community and Nutrition Services Director, ensures program regulations, policies and procedures are followed in accordance with appropriate guidelines. Conducts office and community based activities to support successful, accountable participation of eligible child care providers in the child and Adult Care Food Program (CACFP).
QUALIFICATIONS:
• Minimum 1 years' experience providing complex instruction with direct customer contact. BA degree desirable.
• Flexibility to work occasionally during the evenings, weekends or early mornings.
REQUIREMENTS:
• Must be able to pass a criminal history fingerprint clearance at the DOJ and FBI level
• Must possess a valid California driver's license, current automobile insurance and a vehicle for work
WAGE: $15.99 per hour. Stipend for qualified bilingual candidates (English/Spanish)
BENEFITS: Benefits per current Personnel Policies include:
Paid sick and vacation days, 13 paid holidays
Health, vision, life, and dental insurance
401(k) Retirement Plan
APPLICATION PROCEDURE: Submit a letter of interest, resume, and completed job application via
Email to nprato@changingtidesfs.org or via U.S. mail to:
Nanda Prato, Human Resource Director
Changing Tides Family Services
2259 Myrtle Avenue
Eureka, CA 95501
Job description and job application available at www.changingtidesfs.org
APPLICATION DEADLINE: Open Until Filled.
Changing Tides Family Services is an equal opportunity employer and does not discriminate on the basis of race, religion, national origin, ancestry, gender, marital status, sexual orientation, age, disability, or on any other inappropriate basis in its processes of recruitment, selection, promotion, or other conditions of employment.