Behavioral Health Counselor
United Indian Health Services, Inc.
Posted: Oct. 16, 2017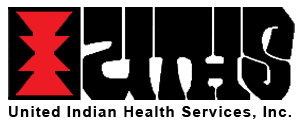 This position provides direct services to UIHS clients, through individual, group, child and family counseling. Address mental health issues, including trauma, stress, anxiety, depression, substance abuse, grief and loss and disrupted family dynamics. Must have training in crisis response and risk management. Perform assessments, diagnosis, treatment planning and discharge planning. Collaborate with other providers and make appropriate referrals for UIHS clients.
Crescent City, CA
Employment application available online at www.uihs.org. Email application, cover letter and resume to UIHS-Recruiting@crihb.org.
Serving the Native American Community since 1970. In accordance with PL 93-638 Amercian Indian Preference shall be given. All applicants welcome.