DJ Morning Host- KWPT-FM 100.3 & 102.9
Lost Coast Communications, Inc
Posted: Sept. 13, 2021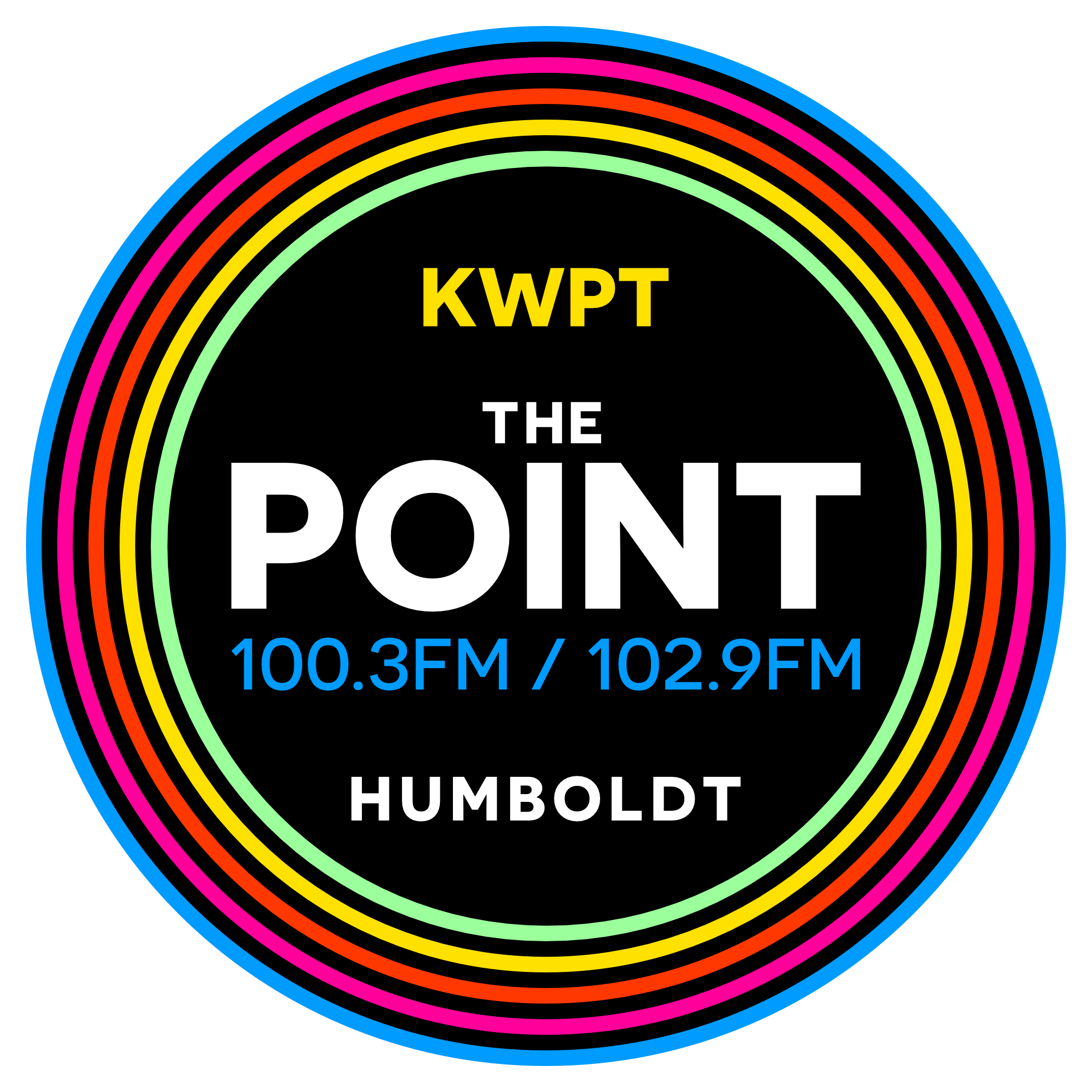 Are you a classic rock fan? We're seeking a part-time classic rock morning host for KWPT, The Point 100.3 & 102.9. The Point is Humboldt County's home of the best Rock N Roll. They are live and 100% local. What's the best Rock N Roll? Classic Rock, Hard Rock, Folk Rock, and Rock of the 80's all put together to give you the greatest mix of music. They are all the songs you know and can sing along with!!! All your favorites found in one place
Founded in 1996, Lost Coast Communications is setting the standard for innovative radio and digital media in a small rural community. Nestled in the Victorian Village of Ferndale, California, we have received the National Association of Broadcasters Service to America Award, an Edward R Murrow Award for best radio documentary, and twice been a finalist for a Radio Mercury Award for best radio commercial. In 2020 we won the Radio Mercury Award for the best Spot for a Cause.
Our success comes from our superior production and service in combination with our deep commitment to Humboldt County. We are hyper-local, involved throughout the community, and dedicated to serving our listeners, our readers and our advertisers.
Our various other properties include local radio stations KHUM, KSLuG, KLGE "The Lounge" as well as our news blog The Lost Coast Outpost (www.LostCoastOutpost.com) which has the highest web traffic of any website in Humboldt County history.
Job Overview:
A KWPT DJ will help maintain KWPT's position as the premier classic rock station in Humboldt County under the direction of the Program & Music Director. A successful DJ will be able to work in a team setting or alone, and have positive interactions with all staff affiliated with KWPT. Supporting management in the continued effort to grow listenership is essential to the position.
Responsibilities and Duties:
Curate an entertaining and engaging radio show within the station's format.

Host special features and shows approved by the Program Director.

Inform listeners of local, national, and global current affairs.

Engage professionally with fans both in and out of the studio.

Monitor and control station functions.

Know and understand the station basics to cover shifts of other DJs, including the PD.

Conduct interviews with scheduled guests on relevant topics of interest to listener base.

Voice client commercials and company promotional spots.

Collaborate with station staff on creative writing and station programming.

Answer the request lines.

Make social media posts.

Work to further the station's goals and the company's mission.

Available for nights and weekends for remote broadcasts or special events on ad hoc basis.
Qualifications:
Minimum of 1 year of experience preferred.

Knowledge of radio broadcasting.

Knowledge of audio editing & production.

Knowledge of the local community, Humboldt County and surrounding areas.

Knowledge of major social media platforms such as Facebook, Instagram, and Twitter.

Knowledge and passion of the music and history of the station's chosen format.

Reliable transportation.

Strong desire to strengthen our local community.

Strong computer skills.

Ability to multitask in a fast-paced environment.

Creativity and outside the box thinking.

Strong problem-solving skills.

Self-starter, comfortable working alone or within a group.

Excellent listening, organization and time management skills.

Work as a team with multiple departments such as programming and sales.

Ability to communicate effectively and professionally, orally and in writing.

Able to take constructive criticism.

Maintain professionalism in all aspects of the job, including dealing with the public.

Ability to sit or stand for long periods of time.

Ability to use hands for operating the studio board.

Ability to speak English fluently.

Able to lift 50 lbs.
*We have a mandatory COVID-19 vaccine policy*
Compensation: DOE
How to Apply:
Send resume, cover letter and air-check to
Lost Coast Communications, Inc.
P.O. Box 25
Ferndale, CA 95536
Or email them to: officelcci@gmail.com
Lost Coast Communications, Inc is an E.O.E.