Anna and the Underbelly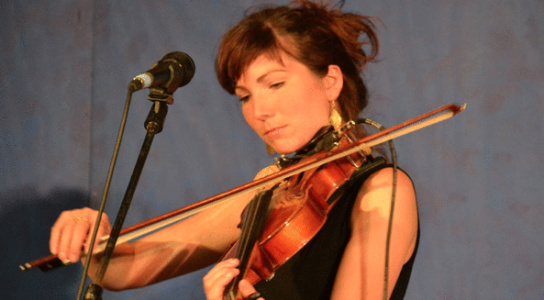 If you saw the Shook Twins at Humbrews back in June you've already heard Anna Tivel sing two of her songs. She's coming back through town, this time solo, and will be performing a free, all ages show at the Siren's Song Tavern in Eureka.
Anna and the Underbelly (8:30-10pm)
w/ Moon Pine (featuring Nola Pierce & Issa Stemler) (8pm)
Anna and the Underbelly mixes small town melodies with words found on the sidewalks of the city. Each song is a gently written attempt to sort out the reasons behind the people and places that hold us.
Since getting started last fall, Anna has played both solo shows and shows accompanied by a rotating band of wonderful musicians. Her music is lyric-driven, honest, and hopeful.
DATES/TIMES
WHERE
PRICE
CONTACT INFO
Phone: 442-8778
Email: thesirenssongtavern@gmail.com
---