(CANCELED) JB Beverley, Rory Kelly's Triple Threat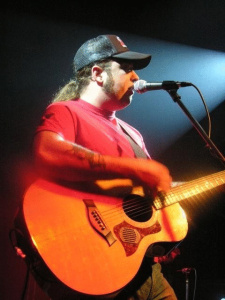 UPDATE 8/5, 10:14 a.m.: From local show promoter extraordinaire Norm Crawford:
"Fellas, I hate to ask but I must. I just received a call from JB and he will not be able to make it to Eureka tonight for the show at the Palm Lounge; van is broken down near Fresno. JB apologized profusely and will schedule a make up show as soon as he is able. Would you be so kind as to cancel the event on the Lowdown?"
# # #
Original post: Roots and country music artist JB Beverley is on tour in support of his most recent release, "Stripped to the Root". A must-see show for real-deal twang fans. When they're not touring as JB's band, Rory Kelly's Triple Threat is a southern rock/blues/power trio that is the bastard child of Johnny Winter and Mississippi Queen.
DATES/TIMES
WHERE
PRICE
CONTACT INFO
Phone: 497-6093
Email: twang4strings@yahoo.com
---