Redwood Run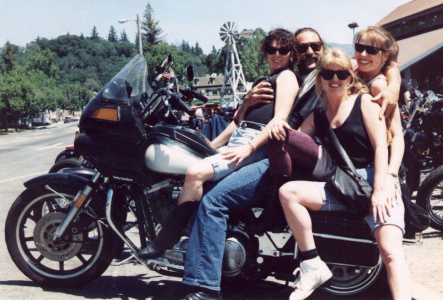 Motorcycles, music and hot mamas.
Performances by Brian Howe of Bad Company, Jackyl, House of Floyd, Tommy Castro, Cash'd Out and more.
The Kiwanis Original Redwood Run began in 1977. Back than the venue was held at French's Camp. The club and the event has evolved over the years, and the most recent site ended up being the "Riverview Ranch" in Piercy. This year, Kiwanis is taking the run back.
Hot showers are included, along with vendors and various non-profits. To reserve tickets or to get on the mailing list, please leave contact info at kiwanisoftheredwoods@yahoo.com.
Full music schedule below:
Schedule
Friday – June 7th
10:00am
Royalush
11:15am
Color Guard with Prayer and National Anthem
11:30am
St. John and the Sinners
1:00pm
Laurie Morvan
3:00pm
The Butlers
5:00pm
Charlie Brechtel
7:00pm
Tommy Castro
9:00pm
Jackyl
11:00pm
House of Floyd
1:00am
The Stick Martin Show
Saturday – June 8th
8:00am
Lowfill
9:00am
Bike Show
10:30am
Biker Games
11:30am
Amanda Gray and Whiskey Savage
1:00pm
The Stick Martin Show
3:00pm
Wet T-shirt contest
5:00pm
Rogue
7:00pm
Cash'd Out
9:00pm
Brian Howe / Bad Company
11:30pm
Beatnik
12:30am
The Fryed Brothers
Burnout Contest between Bike Show and Biker Games
Arm Wrestling Contest – TBA
DATES/TIMES
WHERE
PRICE
---