Tuesday, Oct. 31, 2017's Lowdown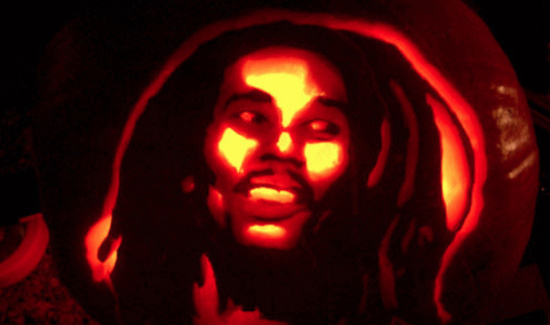 Sorry, goblins and ghouls, actual Halloween falls on a Tuesday this year — out of LoCO's control! — but in the event you've still got your costume on from Saturday (AKA honorary Halloween) night you might maybe wanna scroll your Lowdown anyway for hints as to where your fellow creeps may be lurking this All Hallow's Eve.
Good luck. Be not-too-dumb. Don't end up on the Nov. 1 edition of BOOKED.
Events
Movie Showtimes
Broadway Cinema
BLADE RUNNER 2049 2D: 8:45, 8:45
BLADE RUNNER 2049 3D: 2:35, 2:35
FOREIGNER: 1:15, 3:55, 6:35, 6:35, 9:15
GEOSTORM 2D: 12:20, 12:20, 6:15, 6:15, 9:05
GEOSTORM 3D: 3:15
HAPPY DEATH DAY: 1:55, 4:40, 4:40, 7:05, 9:30
IT: 5:40, 5:40, 8:40, 8:40
JIGSAW: 12:25, 12:25, 2:45, 5:05, 5:05, 7:25, 9:45
KINGSMAN: THE GOLDEN CIRCLE: 5:20, 5:20, 8:30
LEGO NINJAGO MOVIE 2D: 12:40, 3:10
MARSHALL: 11:50, 11:50, 6:05
MY LITTLE PONY: THE MOVIE: 12:05, 2:40, 2:40
ONLY THE BRAVE: 12:10, 12:10, 3:05, 3:05, 6:00, 8:55, 8:55
SUBURBICON: 1:40, 1:40, 4:15, 4:15, 6:50, 9:25, 9:25
THANK YOU FOR YOUR SERVICE: 1:00, 3:40, 3:40, 6:20, 9:00
TYLER PERRY'S BOO2! A MADEA HALLOWEEN: 12:00, 2:25, 4:50, 4:50, 7:15, 7:15, 9:40
VICTORIA AND ABDUL: 12:15, 12:15, 2:55, 2:55, 5:35, 5:35, 8:15, 8:15
Mill Creek Cinema
AMERICAN MADE: 3:10, 5:55, 8:35
BLADE RUNNER 2049 2D: 4:55, 4:55, 8:20
BLADE RUNNER 2049 3D: 3:35, 3:35
FOREIGNER: 3:30, 6:10, 8:50, 8:50
GEOSTORM 2D: 6:30, 9:10, 9:10
GEOSTORM 3D: 3:50, 3:50
HAPPY DEATH DAY: 2:40, 7:10, 9:30, 9:30
IT: 3:20, 3:20, 9:00
JIGSAW: 2:35, 4:55, 7:20, 9:40
MOUNTAIN BETWEEN US: 6:25
VICTORIA AND ABDUL: 2:50, 2:50, 5:30, 5:30, 8:10
Minor Theatre
BLADE RUNNER 2049: 5:00, 8:45
DONNIE DARKO: DIRECTOR'S CUT: 2:00, 6:30, 7:00
IT: 3:00, 10:00
LITTLE SHOP OF HORRORS: THE DIRECTOR'S CUT: 2:00, 7:00
THE ROCKY HORROR PICTURE SHOW: 9:30
VICTORIA & ABDUL: 1:30, 4:15