Wednesday, April 17's Lowdown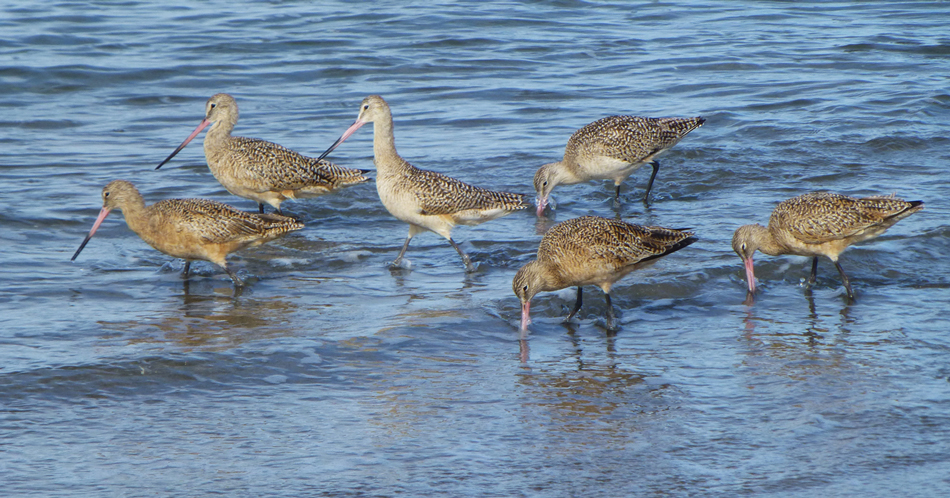 'Tis the week for fowl play here in Humboldt. Bird freaks from near and far will descend on the county for the 2019 edition of the Godwit Days Spring Migration Festival, which runs from Wednesday, April 17 to Tuesday, April 23. The fest's opening reception takes place on Friday night and will again feature keynote speaker Noah Strycker.
Full tour listings on the Godwit Days website. Less feathery Wednesday events in your Lowdown listings below.
Events
Godwit Days 2019
Humboldt County / 6 a.m.
Come celebrate the Marbled Godwit and explore the lush Redwood Coast. Observe many bird species and wildlife through our selection of field trips, lectures, workshops, and boat excursions led by experienced local guides during our annual week-long festival each April.

Web site /
Movie Showtimes
Broadway Cinema
AFTER: 12:45, 3:25, 6:00, 8:35
BREAKTHROUGH: 11:55, 2:40, 5:25, 8:10
CAPTAIN MARVEL 2D: 11:30, 2:30, 5:30, 8:30
DUMBO: 11:40, 2:25, 5:15, 8:00
FIVE FEET APART: 12:00
HELLBOY: 12:35, 3:35, 6:20, 9:10
LITTLE: 12:55, 3:40, 6:15, 8:55
MISSING LINK 2D: 11:35, 1:50, 4:10, 6:25, 8:40
PENGUINS: 12:30, 2:35, 4:35, 6:40, 8:35
PET SEMATARY: 1:55, 4:30, 7:00, 9:30
SHAZAM! 2D: 11:45, 2:45, 5:45, 8:45
UNPLANNED: 2:55, 8:25
US: 3:50, 6:35, 9:20
WILLY WONKA AND THE CHOCOLATE FACTORY: 1:00, 5:30
Mill Creek Cinema
AFTER: 3:35, 6:15, 8:55
CAPTAIN MARVEL 2D: 2:50, 5:50, 8:50
DUMBO: 3:25, 6:10, 8:50
HELLBOY: 3:40, 6:20, 9:10
MISSING LINK 2D: 4:10, 6:30
MISSING LINK 3D: 8:45
PET SEMATARY: 4:35, 7:05, 9:30
SHAZAM! 2D: 4:30, 6:00, 7:30, 9:00
SHAZAM! 3D: 3:00
Minor Theatre
HELLBOY: 2:30, 3:30, 5:00, 6:30, 9:30
SHAZAM!: 1:30, 3:20, 5:00, 5:30, 8:00, 8:15
US: 2:00, 2:30, 5:45, 6:30, 8:45