Wednesday, May 1's Lowdown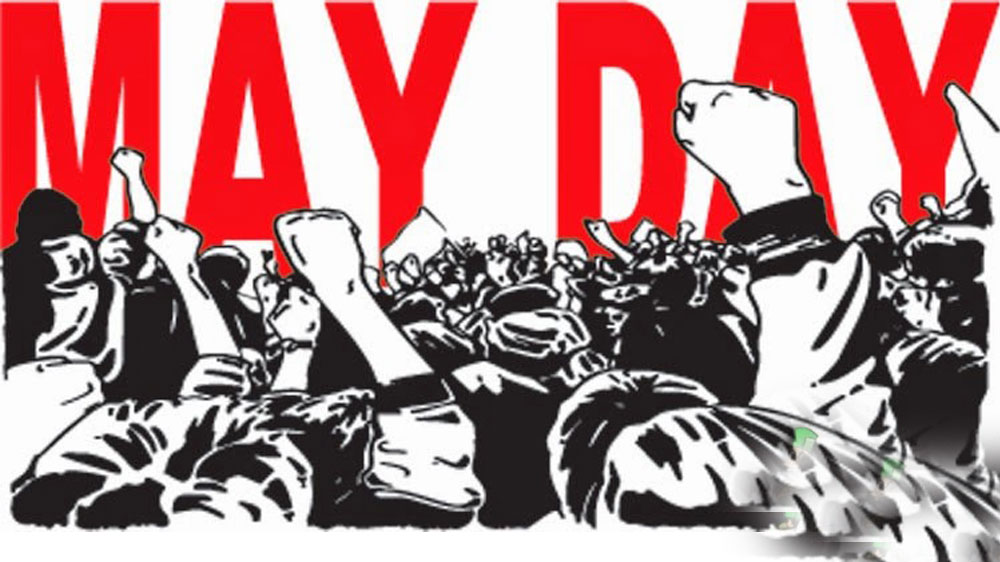 To commemorate Wednesday's long-celebrated workers' holiday, several of Humboldt's social justice-oriented organizations have banded together to schedule a midday May Day March and Celebration.
The event is scheduled to coalesce at the Humboldt County Courthouse at noon before attendees beat feet to the Old Town Gazebo at 1 p.m. Once gazebo-installed, the rally will progress into its speechifying section from 2-4 p.m. A slew of bands will reportedly close the evening.
Full details here. More Humboldt Wednesday joys in your Lowdown listings below.
Events
May Day March and Celebration
Old Town Gazebo / noon
will begin at 1:00, where you can learn about historical local struggles. The march will bring us to the Old Town Gazebo in Eureka, where you can enjoy some music, hear from speakers, and visit with tablers who are doing great work for our community.

Web site /
Movie Showtimes
Broadway Cinema
AVENGERS: ENDGAME 2D: 11:30, 12:50, 12:50, 1:30, 2:10, 2:50, 3:20, 4:05, 4:05, 5:25, 6:05, 6:05, 6:45, 6:45, 7:10, 8:30
AVENGERS: ENDGAME 3D: 12:10, 4:40, 8:05
BREAKTHROUGH: 11:55, 11:55, 2:40, 2:40, 5:35, 5:35, 8:15
CAPTAIN MARVEL 2D: 11:35, 11:35, 2:35, 2:35, 5:40, 5:40, 8:35, 8:35
CURSE OF LA LLORONA, THE: 12:00, 2:25, 2:25, 4:50, 4:50, 7:20, 7:20, 9:40
DUMBO: 11:40, 2:25, 5:15, 8:00, 8:00
HELLBOY: 9:30
PENGUINS: 12:30, 2:30, 2:30, 4:35
SHAZAM! 2D: 11:45, 11:45, 2:45, 2:45, 5:45, 8:45, 8:45
WHEN HARRY MET SALLY: 12:00, 6:30
Mill Creek Cinema
AVENGERS: ENDGAME 2D: 3:20, 4:15, 5:55, 7:10, 8:30, 9:40
AVENGERS: ENDGAME 3D: 4:40, 8:05
CAPTAIN MARVEL 2D: 2:50, 5:50, 8:50
CURSE OF LA LLORONA, THE: 4:55, 7:15, 9:30
DUMBO: 3:25, 6:10, 8:50
MISSING LINK 2D: 2:35
SHAZAM! 2D: 3:00, 6:05, 9:00
Minor Theatre
AVENGERS: ENDGAME: 1:00, 3:30, 5:15, 7:45, 8:45, 9:30
THE MUSTANG: 2:30, 6:00