Friday, Nov. 8's Lowdown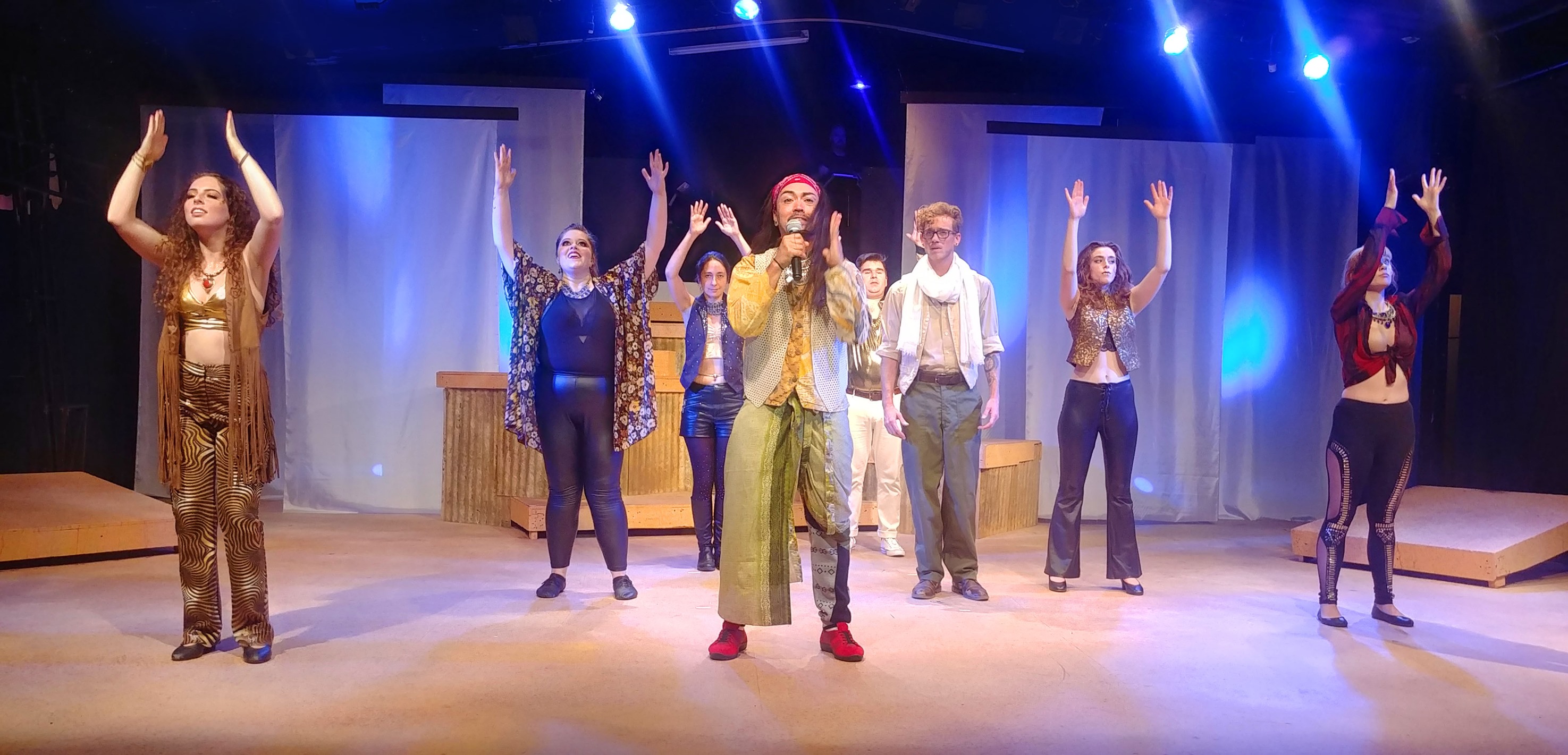 North Coast Repertory Theater begins its month-long production of Andrew Lloyd Webber and Tim Rice's Jesus Christ Superstar on Friday night. More details on that and more Friday joys in your Lowdown listing below.
Events
Arts!Arcata
Arcata / 6-9 p.m.
Monthly arts walk. Businesses on and around the Plaza stay open late featuring local art and music.

822-4500 / Web site /
Good Riddance, MDC, Cigar, Sad Krotch
RampArt Skatepark / 7-11:59 p.m. / $17
DisBeatCrasher and RampArt Skatepark presents.

826-0675 / disbeatcrasher@gmail.com / Web site /
Drumspyder: Wandous of the Eleventh Moon
Forever Found / 7:30-11:59 p.m. / $15
The Collective Rising would like to summon the age old tradition of coming together in dance and music to celebrate the cycles of the natural world.

617-413-2666 / Arcataecstaticdance@gmail.com / Web site /
Blade Runner: The Final Cut (1982)
Eureka Theater / 7:30-10 p.m. / $6
We need the old Blade Runner. Ridley Scott's iconic 1982 adaptation of Philip K. Dick's novel about rogue androids set a new standard for sci-fi and brought back the grit, dread and style of noir.

442-2970 / info@theeurekatheater.org / Web site /
Rabbit Hole
Redwood Curtain Theatre / 8 p.m. / $18 / $20 11/2 gala opening / $10 previews/Thursdays
Becca and Howie Corbett have everything a family could want, until a life-shattering accident turns their world upside down and leaves the couple drifting perilously apart. Rabbit Hole charts their bittersweet search for comfort in the darkest of places and for a path that will lead them back.

Web site /
HSU Composers Concert
Fulkerson Recital Hall / 8-10 p.m. / Free HSU Students with ID / $5 Child / $10 General
Please join the Humboldt State University Department of Music and music composition professor Brian Post as they present the Composers Concert, an evening of new works written by an inventive and capable cohort of HSU music students.

826-3928 / mus@humboldt.edu / Web site /
Cave
Synapsis / 8 p.m. / $10 / $15 sliding scale
"Cave" is an original aerial/dance/theatre production exploring loss, hidden bodies, monsters, succumbing, and holes in the earth. Performers inhabit the ways our bodies are aspects of the earth and postulate responses physical and poetic.

616-3104 / muppet33@gmail.com / Web site /
Jesus Christ Superstar
North Coast Repertory Theatre / 8 p.m. / $18 / $16 students/seniors
From the spectacular minds of Andrew Lloyd Webber & Tim Rice, Jesus Christ Superstar is a hard-hitting, radical, rock-opera re-telling of the last fivedays in the life of Jesus Christ.

442-6278 / Web site /
Marc Yaffee
Savage Henry Comedy Club / 9-11 p.m. / $10 / 18+
Marc Yaffee may be the only comedian with air, land and sea show credits. He's entertained Alaska Airlines passengers at 30,000 feet, performed on a flat-bed truck for U.S. Marines in Iraq while getting his head shaved and done comedy for cruise ship passengers on the high seas.

845-8864 / Web site /
Movie Showtimes
Broadway Cinema
ARCTIC DOGS: 11:40, 3:30
DOCTOR SLEEP: 11:20, 1:20, 2:30, 4:40, 5:50, 8:00, 9:10
HARRIET: 12:05, 3:05, 5:55, 8:50
JOKER: 12:00, 2:50, 5:40, 8:25
LAST CHRISTMAS: 2:00, 4:30, 7:00, 9:30
MALEFICENT: MISTRESS OF EVIL 2D: 11:35, 2:20, 5:10, 8:00
MIDWAY: 11:50, 3:00, 6:10, 9:20
PLAYING WITH FIRE: 1:25, 3:50, 6:15, 8:40
TERMINATOR: DARK FATE: 12:20, 3:20, 6:20, 9:15
THE ADDAMS FAMILY (2D): 11:45, 2:00, 4:15, 6:35, 8:45
THE CURRENT WAR: 12:50, 5:50, 8:35
ZOMBIELAND: DOUBLE TAP: 12:10, 2:35, 5:00, 7:20, 9:40
Mill Creek Cinema
ARCTIC DOGS: 3:55
DOCTOR SLEEP: 1:10, 4:30, 7:50
LAST CHRISTMAS: 11:40, 2:00, 4:20, 6:55, 9:20
MALEFICENT: MISTRESS OF EVIL 2D: 12:15, 3:10, 5:55, 8:50
MIDWAY: 1:40, 4:50, 8:00
PLAYING WITH FIRE: 12:45, 3:10, 6:20, 8:40
TERMINATOR: DARK FATE: 12:00, 3:00, 6:00, 9:00
THE ADDAMS FAMILY (2D): 11:30, 1:40, 6:10, 8:25
ZOMBIELAND: DOUBLE TAP: 1:45, 4:15, 6:40, 9:10
Minor Theatre
DOCTOR SLEEP: 2:30, 6:00, 9:35
HARRIET: 1:30, 5:00, 8:15
PAIN AND GLORY: 2:00, 5:30, 8:30