Arcata Playhouse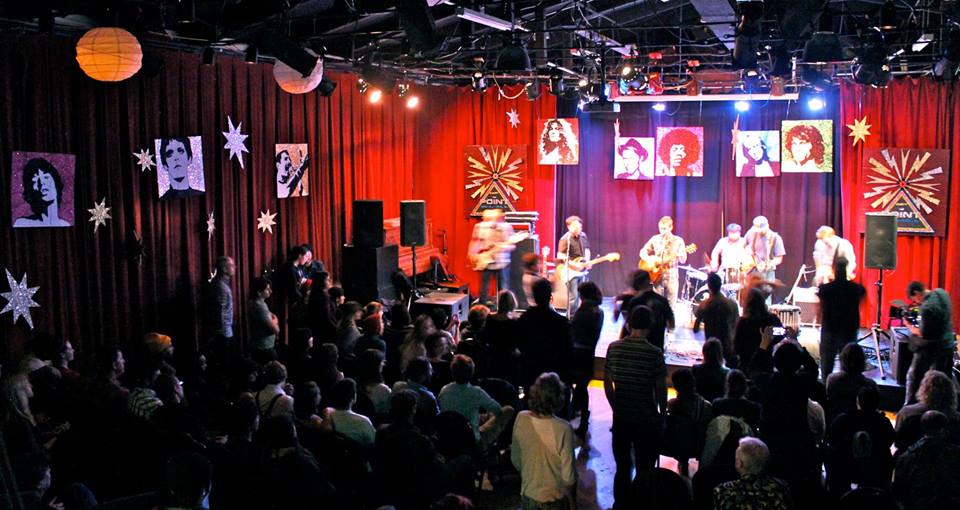 "Since 2006 the Arcata Playhouse and Playhouse Arts have established themselves as vital contributors to the cultural livelihood of Arcata and Humboldt County. By presenting exciting high quality music and theater in an intimate setting for young and old alike, the Playhouse has garnered a stellar reputation as one of our community's finest cultural gems." - Arcata Playhouse website.
1251 Ninth St., Arcata
707-822-1575
Upcoming events
Jeffrey Foucault
Arcata Playhouse / 8-11 p.m. / $20 / $18 Arcata Playhouse and Humboldt Folklife members
"In two decades on the road Jeffrey Foucault has become one of the most distinctive voices in American music, refining a sound instantly recognizable for its simplicity and emotional power, a decidedly Midwestern amalgam of blues, country, rock'n'roll, and folk."

822-1575 / David@arcataplayhouse.org / Web site /
Levin Brothers
Arcata Playhouse / 8-11 p.m. / $35 / $32 Members
Rock bass legend Tony Levin joins his brother Pete Levin for an evening of jazz with the Levin Brothers.

822-1575 / David@arcataplayhouse.org / Web site /
Katie McNally Trio
Arcata Playhouse / 8-11 p.m. / $15 / $13 Arcata Playhouse and Humboldt Folklife members
"Fiddler Katie McNally has made waves in both the American traditional music scene and abroad since the release of her debut album, Flourish, in 2013."

822-1575 / David@arcataplayhouse.org / Web site /
The Man Who Planted Trees
Arcata Playhouse / 2-3 p.m. / $15 / $10 kids 12 and under
"The Arcata Playhouse opens its 2019 Family Fun Series with this multi-sensory theatrical adaptation by Scotland's Puppet State Theater of Jean Giono's environmental classic which tells the inspiring story of a shepherd who plants a forest, acorn by acorn, transforming a barren wasteland."

822-1575 / David@arcataplayhouse.org / Web site /
The Man Who Planted Trees
Arcata Playhouse / 7-8 p.m. / $15 / $10 kids 12 and under
"The Arcata Playhouse opens its 2019 Family Fun Series with this multi-sensory theatrical adaptation by Scotland's Puppet State Theater of Jean Giono's environmental classic which tells the inspiring story of a shepherd who plants a forest, acorn by acorn, transforming a barren wasteland."

822-1575 / David@arcataplayhouse.org / Web site /
Front Country
Arcata Playhouse / 8-11 p.m. / $18 / $20 Day of the show / $16 Arcata Playhouse and Humboldt Folklife members
"Front Country's dynamic instrumental textures take flight with grace and gravitas while rooted in the relentlessly soulful vocals of lead singer-songwriter Melody Walker."

822-1575 / David@arcataplayhouse.org / Web site /