Arcata Playhouse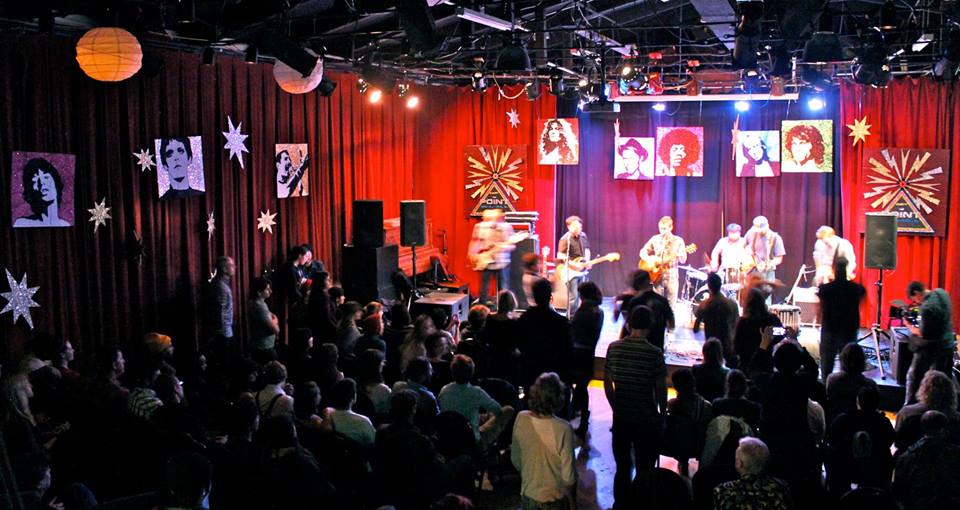 "Since 2006 the Arcata Playhouse and Playhouse Arts have established themselves as vital contributors to the cultural livelihood of Arcata and Humboldt County. By presenting exciting high quality music and theater in an intimate setting for young and old alike, the Playhouse has garnered a stellar reputation as one of our community's finest cultural gems." - Arcata Playhouse website.
1251 Ninth St., Arcata
707-822-1575
Upcoming events
TRUEntertainment: Human Flow Documentary
Arcata Playhouse / 5-8 p.m. / $10
This movie, a testament to the power of seeing, provides a long and uncommonly vivid look at a human crisis that's changing the face of our planet. Q&A after the film with Sierra Leash, local volunteer at CRIBS International in Greece.
599-7096 / sierraleash@gmail.com / Web site /
The Wardens
Arcata Playhouse / 7:30-9:30 p.m. / $15 / $13 member/vet/student
With performances equal to the mastery of the ranger trade, The Wardens – Scott Ward, Bradley Bischoff and Ray Schmidt – are a Banff National Park-based trio whose stories rise from the very land they've protected for the past 60+ years.

808-264-0011 / haley@arcataplayhouse.org / Web site /
Axon Orchestra EPIC Benefit
Arcata Playhouse / 6:30-10 p.m. / $20 / $12 students

822-7711 / rhiannon@wildcalifornia.org / Web site /