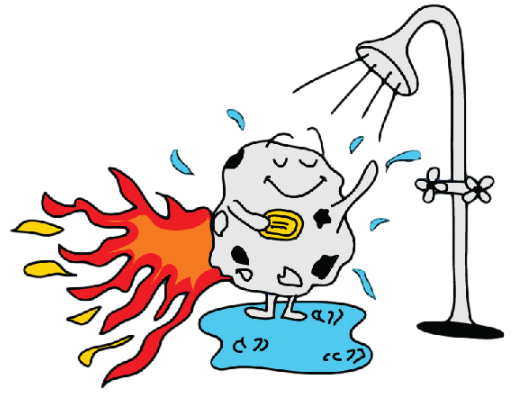 Do you like to look at things falling out of the sky? LoCO does! So here is the 2015 list of when the most traditionally visable meteor showers are (approximately) gonna happen:
| | | |
| --- | --- | --- |
| Quadrantids | Jan. 3 | Moon view most of the night |
| Lyrids | April 21/22 | Moon sets after midnight |
| Eta Aquarids | May 5 | Full Moon |
| Perseids | Aug. 12 | Moon rises at dawn |
| Orionids | Oct. 21 | Moon sets after midnight |
| Leonids | Nov. 17 | Moon sets in late evening |
| Geminids | Dec. 13 | Moon sets in early evening |

Note: Brighter moons make it hard to see meteors, so we've included what that pesky orb will be doing during shower times. Also, conventional wisdom holds that the best place to view is up Kneeland-way.
Have fun looking up, HumCo!
---
---
LoCO Earth is a place for you to get the weather, and also — here in the comment threads — to scream into the void about whatever it is that is bothering you on the national scene. We like for that to happen over here, rather than underneath a story that is about something that is actually happening in Humboldt County.
If you, too, wish to scream, you may choose your flavor of anguish with the "LoCO Repubs!" or "LoCO Dems!" buttons. You might find people there to support you through this crisis!
If you're just here to get the weather, then you need take no action.
Clicking above not working? You likely have some weird Javascript or adblocker enabled on your machine. Try here for the Democrats or here for the Republicans, but your preferences will not be remembered.
---