---
WEED FEED / John Ross Ferrara / Tuesday, May 22, 2018 @ 9:21 a.m.
Weed Feed: Oregon Marijuana Growers Turn to CBD Oil as Bud Prices Plummet
---
Video by the AP, Posted by USA Today.
As weed prices drop to less than $5 a gram in Oregon, growers are turning to CBD oil as the next big moneymaker.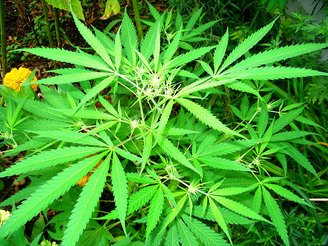 The Associated Press reports that CBD oil is selling for thousands of dollars per kilogram, allowing growers to make more than $100,000 per acre of hemp — the plant used to produce the non-psychoactive drug.

As a result, applications for hemp-growing licenses are on the rise in the Beaver State.
A similar situation could take place in California, where industry representatives estimate growers produce eight times more marijuana than the state consumes.
Overproduction will likely continue to be an issue for states with recreational marijuana laws unless the drug is decriminalized at the federal level, which would allow for legal out-of-state distribution.
###
The Weed Feed is a weekly column written by John Ross Ferrara.
The Weed Feed is a one-stop shop for the best local and national cannabis news.
Each week, original content will be posted to the page, as well as various other stories from around the country.
These aggregated stories are organized into six separate sections. The News (basic news), The Biz (financial news), The Life (features), The Game (sports), The Fame (celebrity), and the Grub (food).
The News
---
The Biz
---
The Life
---
The Game
---
The Fame
---
The Grub
---
The Humboldt Chronicles
From the Outpost
The Feed
---