Signs of Humboldt Harvests…
Kym Kemp / Tuesday, Oct. 9, 2012 @ 6:49 a.m.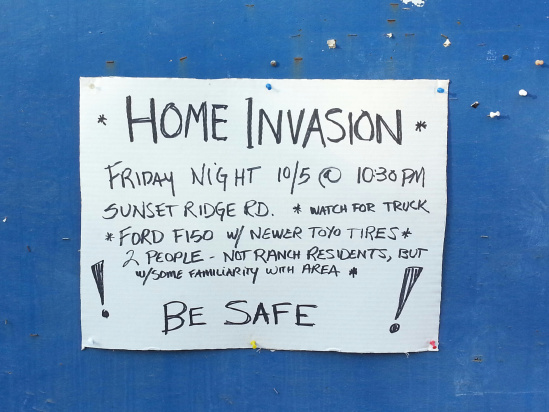 The signs of harvest time in the Humboldt hills range from increased traffic on the roads to a sweet aroma wafting through the air every mile or so. However, a less pleasant sign is the one above. I hope this isn't a new trend.
Rumor from folk is "the truck was a white F150 with fresh bullet holes in it in side and back, back window broken."
---