Today's Lowdown
Your Humboldt Monday features musical options for any size bank account:
Elite ears: You could use this week's food budget instead for access to some of the most trusted names in American music. Chow down on the masterfully delivered blues, gospel and bluegrass stylings served up by guitarist Ry Cooder, mandolinist Ricky Skaggs, and vocalist Sharon White at the Van Duzer Theatre.
Middle class ears: Start your week with some sparkly indie pop at Humboldt Brews in the form of Michael Lerner's band Telekinesis. Sample how Lerner can make his innermost thoughts into sunny melodies worth nodding along with in the YouTube clip below.
"C'mon, it's Monday" ears: Hey, free karaoke at Six Rivers Brewery is always something. Save for the weekend.
—Andrew Goff
The Lowdown Fun Committee
Godlin Gets Behind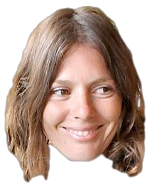 Events
Telekinesis
Humboldt Brews / 9 p.m. / $15 / 21+
Drummer/songwriter/principal architect Michael Lerner has toured all over the world, shared stages with great bands (Death Cab for Cutie, Portugal. The Man, Aimee Mann and Ted Leo's The Both), and enthralled fans of his infectious, ebullient power pop.
826-2739 / Web site / View Comments
Movie Showtimes
Broadway Cinema
A WALK IN THE WOODS: 12:05, 2:35, 5:20, 8:00
BLACK MASS: 12:35, 3:35, 6:25, 9:20
EVEREST 2D: 2:45, 8:25
EVEREST 3D: 11:55, 5:35
GREEN INFERNO: 1:55, 4:25, 7:00, 9:30
HOTEL TRANSYLVANIA 2 2D: 11:50, 1:00, 3:25, 4:30, 5:50, 6:50, 8:10
HOTEL TRANSYLVANIA 2 3D: 2:10, 9:10
INTERN: 12:20, 3:15, 6:05, 8:55
MARTIAN 2D: 11:50, 2:55, 6:00, 9:05
MARTIAN 3D: 1:20, 4:45, 8:00
MAZE RUNNER: THE SCORCH TRIALS: 11:45, 2:40, 5:40, 8:40
SICARIO: 12:40, 3:30, 6:20, 9:15
VISIT: 4:20, 9:35
WAR ROOM: 1:30, 6:45
Mill Creek Cinema
BLACK MASS: 3:45, 9:25
EVEREST 2D: 5:40
EVEREST 3D: 2:50, 8:30
HOTEL TRANSYLVANIA 2 2D: 3:30, 4:35, 6:20, 7:00
HOTEL TRANSYLVANIA 2 3D: 9:05
INTERN: 3:00, 5:55, 8:50
MARTIAN 2D: 3:10, 8:40
MARTIAN 3D: 5:55
MAZE RUNNER: THE SCORCH TRIALS: 3:05, 6:00, 9:00
SICARIO: 3:35, 6:25, 9:15
VISIT: 9:20
WAR ROOM: 6:35
Minor Theatre
GRANDMA: 6:40
MARTIAN 2D: 3:00, 6:05, 9:10
PAWN SACRIFICE: 4:00, 8:45
SLEEPING WITH OTHER PEOPLE: 4:30, 7:00, 9:30