Today's Lowdown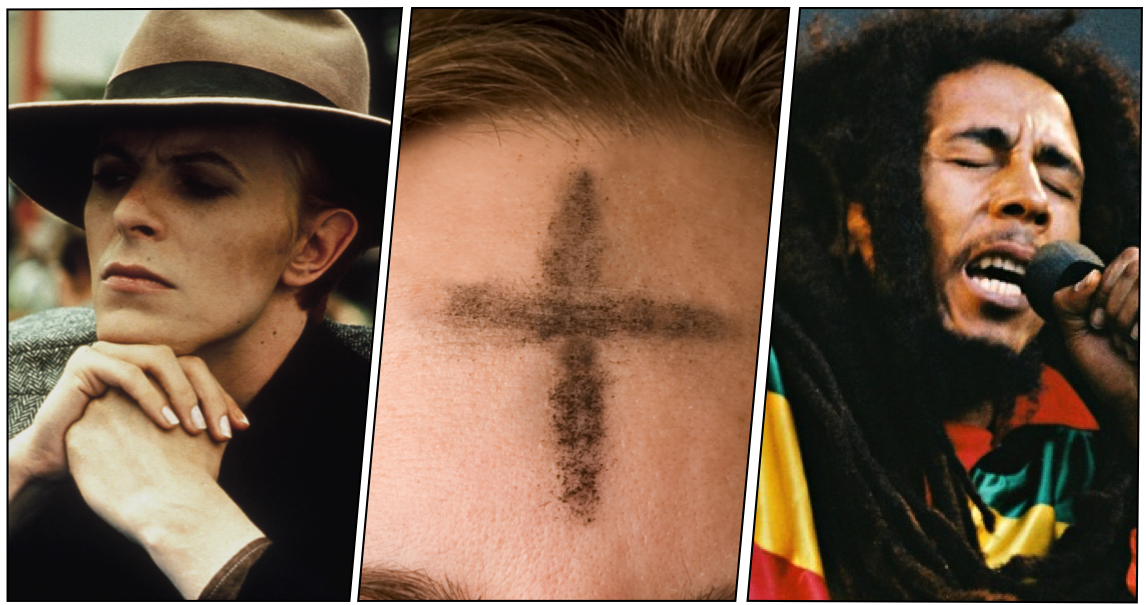 Happy Ash Wednesday to you, sinners of Humboldt. Do you feel the urge to "repent of past wrongdoing and seek forgiveness and renewal"? Good news! The Lowdown informs us that representatives from St. Alban's Episcopal Church will be posted up on the Arcata Plaza marking foreheads while ash supplies last.
Elsewhere today, other figures divine to Humboldtians will be honored:
Bob Marley would have been 71 years old this week. To celebrate, Jamaican reggae harmonizers The Meditations will perform Marley classics tonight at HumBrews. You know all the words to those songs!
If you have not yet wrapped up your personal celebration of the life and works of David Bowie, perhaps you should gather with fellow mourners tonight at Richard's Goat. There they are hosting a Bowie movie double feature with screenings of The Man Who Fell to Earth (1976) and The Hunger (1983). Trailers for both those flicks below.
More gatherings detailed on this overachieving Wednesday in your Lowdown listings below. —Andrew Goff
The Lowdown Fun Committee
Bayley Backs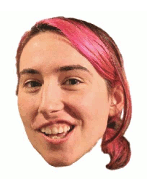 Events
Movie Showtimes
Broadway Cinema
13 HOURS: THE SECRET SOLDIERS OF BENGHAZI: 2:40, 8:35
5TH WAVE: 12:05, 5:55
BOY: 4:55, 9:40
CHOICE: 12:15, 2:55, 5:35, 8:20
DIRTY GRANDPA: 11:50, 2:15, 4:40, 7:05, 9:30
FIFTY SHADES OF BLACK: 12:20, 2:35, 7:20
FINEST HOURS 2D: 12:30, 6:10, 9:05
FINEST HOURS 3D: 3:20
HAIL CAESAR!: 12:40, 3:15, 6:20, 9:00
KUNG FU PANDA 3 2D: 11:50, 1:10, 3:40, 4:45, 5:50, 7:15, 8:15
KUNG FU PANDA 3 3D: 2:15
PRIDE AND PREJUDICE AND ZOMBIES: 1:00, 3:50, 6:35, 9:20
REVENANT: 1:35, 5:05, 8:30
RIDE ALONG 2: 1:45, 4:15, 6:45, 9:15
STAR WARS: THE FORCE AWAKENS 2D: 11:45, 2:45, 5:45, 8:45
Mill Creek Cinema
5TH WAVE: 3:20, 6:05, 8:45
CHOICE: 4:00, 6:40, 9:15
DIRTY GRANDPA: 2:45, 7:00, 9:25
FINEST HOURS 2D: 5:55, 8:50
FINEST HOURS 3D: 2:55
KUNG FU PANDA 3 2D: 3:25, 5:45
KUNG FU PANDA 3 3D: 8:10
PRIDE AND PREJUDICE AND ZOMBIES: 3:50, 6:30, 9:10
REVENANT: 3:35, 5:10, 8:30
STAR WARS: THE FORCE AWAKENS 2D: 6:00, 9:00
STAR WARS: THE FORCE AWAKENS 3D: 3:00