What's Up with the Smoke?
Kym Kemp / Saturday, July 27, 2013 @ 3:15 p.m. / News
If you've been outside in Humboldt today, you've probably seen haze. Where's it coming from? Thanks to the US National Weather Service, we can provide the answer. It's smoke from a series of fires in Oregon. The Weather Service provided the photo below to illustrate what's happening.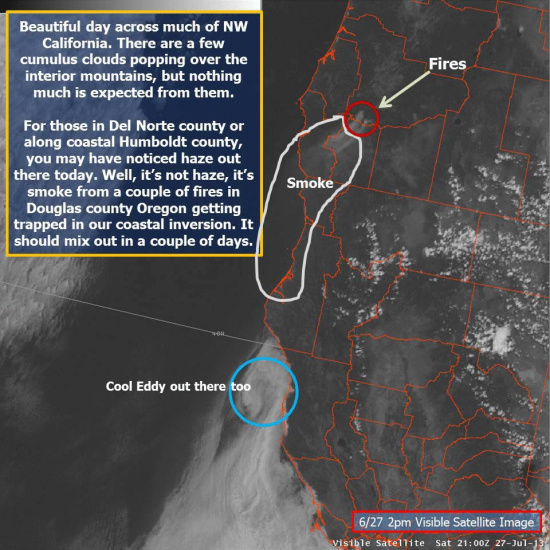 ---