---
WEED FEED / John Ross Ferrara / Monday, Nov. 19, 2018 @ 10:23 a.m.
Weed Feed: Trump Administration Sued Over Federal Law Banning Gun Dealers From Selling to Medical Marijuana Patients
---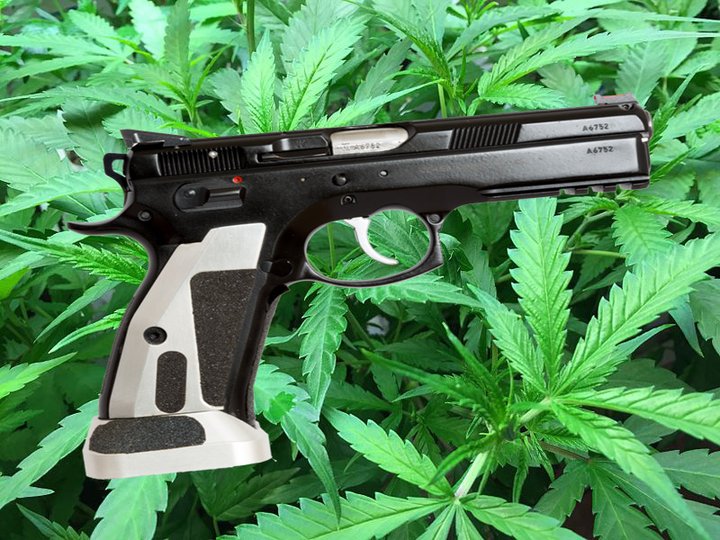 A Philadelphia man has filed suit against the heads of the Justice Department, the FBI and the Bureau of Alcohol, Tobacco, Firearms and Explosives, in response to laws that prevent licensed dealers from selling guns to medical marijuana users.

The Washington Times reports that the man was denied the purchase of a handgun after he admitted to using marijuana in an ATF background check questionnaire.
Under federal law, firearm dealers cannot sell to anyone who unlawfully uses marijuana, as outlined by the U.S. Controlled Substances Act.
While the number of states that allow medical marijuana use has risen to 33 following the November elections, the DEA still considers marijuana a Schedule I Drug. However, rumors have been swirling among news outlets that President Trump plans to overhaul federal marijuana laws during the second half of his presidential term.
A Nevada woman also attempted to sue the government over the same issue in 2016, but her suit was struck down by the U.S. Court of Appeals for the Ninth Circuit.
###
The Weed Feed is a weekly column written by John Ross Ferrara.
The Weed Feed is a one-stop shop for the best local and national cannabis news.
Each week, original content will be posted to the page, as well as various other stories from around the country.
These aggregated stories are organized into six separate sections. The News (basic news), The Biz (financial news), The Life (features), The Game (sports), The Fame (celebrity), and the Grub (food).
The News
---
The Biz
---
The Life
---
The Game
---
The Fame
---
The Grub
---
The Humboldt Chronicles
From the Outpost
The Feed
---