Monday, July 15, 2013's Lowdown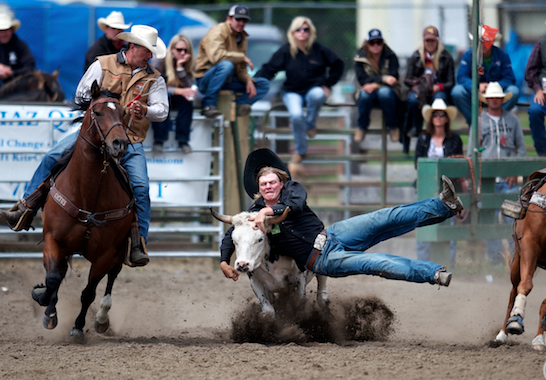 Fortuna's boots are on. For the next seven days, the "friendly city" will be just a bit friendlier as it comes together for a week of festivities to celebrate the return of the annual Fortuna Rodeo. Let your Lowdown give you a quick rundown of the "yeehaw"-eliciting events in store this week (click any day for a complete schedule of that day's events):
More info, plus some self-starting midi banjo music at fortunarodeo.com. Other Monday options, including Folklife Festival Songwriters Night in your Lowdown below.
-Andrew Goff
The Lowdown Fun Committee
Larry Likes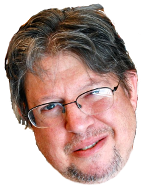 Events
Movie Showtimes
Broadway Cinema
DESPICABLE ME 2 2D: 11:55, 12:35, 3:15, 5:05, 5:50, 8:25
DESPICABLE ME 2 3D: 2:30, 7:40
GROWN UPS 2: 12:30, 1:50, 3:05, 4:30, 5:40, 7:05, 8:15, 9:40
LONE RANGER: 12:45, 2:00, 4:15, 5:25, 7:50, 8:50
MAN OF STEEL 2D: 2:55, 6:05
MONSTERS UNIVERSITY 2D: 12:10, 2:45, 5:30, 8:10
PACIFIC RIM 2D: 1:35, 3:00, 4:40, 6:00, 9:00
PACIFIC RIM 3D: 12:00, 7:45
THE HEAT: 12:50, 3:40, 6:30, 9:20
WHITE HOUSE DOWN: 12:05, 9:10
WORLD WAR Z 2D: 1:00, 3:50, 6:40, 9:30
Mill Creek Cinema
DESPICABLE ME 2 2D: 12:20, 12:40, 2:55, 3:15, 5:35, 5:50, 8:10
DESPICABLE ME 2 3D: 8:25
GROWN UPS 2: 12:55, 3:30, 6:10, 8:50
LONE RANGER: 1:50, 5:15, 8:40
MAN OF STEEL 2D: 1:35, 4:55, 8:20
PACIFIC RIM 2D: 3:00, 9:00
PACIFIC RIM 3D: 12:00, 6:00
THE HEAT: 12:50, 3:40, 6:25, 9:10
WORLD WAR Z 2D: 1:05, 3:50, 6:35, 9:20
Minor Theatre
DESPICABLE ME 2 2D: 3:30, 6:00, 8:30
GROWN UPS 2: 4:10, 6:40, 9:10
LONE RANGER: 4:55, 8:15