What is your commitment to mental heath in Humboldt County
This one is for all supervisors.
What concrete ideas do you bring to the table to help those who struggle with mental health issues and addiction? And their families who have little or no support?
— Jennifer Leeland
Responses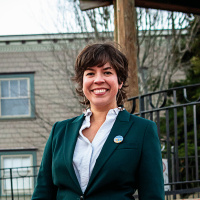 Natalie Arroyo
Hello Jennifer,
In the short term, I want to see more alternative response programs that deploy well-trained medical personnel (nurses, mental/ behavioral health clinicians) to calls for service that are related to behavioral health. I also recognize that we need to support the behavioral health workers and social workers who already exist in our community and work hard. I would do this by conducting listening sessions with them to more deeply understand their needs, participating in the existing mental and behavioral health collaborative conversations that the professionals hold, and acting on their recommendations. We are fortunate to have these folks in our community working hard in extremely challenging circumstances.
In the longer term, I understand that the state is considering more tools to address the needs of those with severe behavioral health conditions. This may include conservatorship for more people, and mandating their support and treatment. I know we need more facilities that can provide this care, so construction and operation of another Crestwood-like facility, or a flexible place that offers a place for conserved individuals to be treated along with permanent supportive housing that people can transition to, is definitely high on my list to explore.
I'm full of ideas based on what I've read, seen elsewhere, and learned through listening, but I'm not a mental health clinician. My goal will always be to hear the stories of individuals and families, and to listen to experts. I am optimistic that the state will offer us more tools, and I'll assertively work with state representatives to advocate for funding for Humboldt.
Thanks for your question!
Natalie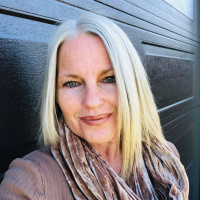 Kim Bergel
Thank you for the question Jennifer. I believe 70-85% of our regional issues are mental health related which has been exacerbated by Covid. Taking an inventory of current programs is an important piece of this process of moving forward. Practices can look good on paper but must be observed and measured to determine how they are meeting the needs of their clients.We can continue building on what is working and let go of what's not. That being said, I have been working prior to and including my time on council to bring forward programs and be a part of the solution. I have spent time in the trenches working with DHHS, local treatment facilities and individuals to collaborate ideas in how to better serve our community. Money is coming down from the state which makes this an optimum time to spend money on and develop programs that are working. This money must be carefully applied to programs that will achieve maximum benefits. The City of Eureka has carried this burden for far too long. I believe a healthy community is one that lifts each other up. This has been my practice on council and as your supervisor I will work to increase more opportunities. Working at the City Council level we have done great things to make connections with folks but we run into the same issue over and over again. Lack of appropriate support. There is an issue when a child is put on a 3 week waiting list to see a counselor. I am dedicated to creating a healthy community. Appropriate services and availability are critical in these challenging times.