Today's Lowdown
Is it just us or was this the week summer actually ended? LoCO has spent the week putting on a jacket and thus urges you to get out there and enjoy what little the sun has left to give.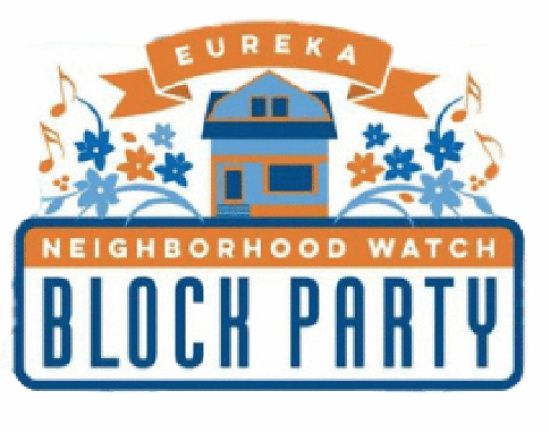 You'll note a wealth of countywide community gatherings this Humboldt Saturday: The good citizens of Eureka will gather at Sequoia Park for the second annual Eureka Block Party; Dune defenders will get their sip on at the Humboldt Coastal Nature Center during the annual Wine by the Sea; the Mateel Community Center hosts the annual Humboldt Hills Hoedown headlined by the ever-popular Shook Twins (remember how much you like them in the clip above).
More joy can be found south of here.
Events
Movie Showtimes
Broadway Cinema
BLAIR WITCH: 12:15, 2:30, 4:55, 7:20, 9:40
BRIDGET JONES'S BABY: 12:25, 3:15, 6:05, 9:00
DONT BREATHE: 7:05, 9:20
HELL OR HIGH WATER: 1:45, 6:30, 8:55
PETES DRAGON 2D: 12:40, 3:10, 5:45
SAUSAGE PARTY: 7:10, 9:30
SNOWDEN: 11:50, 2:50, 5:50, 8:45
STORKS 2D: 12:00, 1:10, 2:15, 4:30, 6:40, 8:50
STORKS 3D: 4:15
SUICIDE SQUAD 2D: 3:20, 6:15, 9:15
SULLY: 1:40, 4:00, 6:20, 8:40
THE LIGHT BETWEEN OCEANS: 8:15
THE MAGNIFICENT SEVEN: 11:50, 1:30, 2:55, 4:45, 6:00, 7:55, 9:05
THE SECRET LIFE OF PETS 2D: 12:10, 2:30, 4:50
THE WILD LIFE 2D: 12:20, 2:35, 4:55
Mill Creek Cinema
BLAIR WITCH: 12:00, 2:20, 4:40, 7:05, 9:25
BRIDGET JONES'S BABY: 12:10, 3:05, 6:05, 8:55
DONT BREATHE: 7:20, 9:30
KUBO AND THE TWO STRINGS 2D: 12:15, 4:55
PETES DRAGON 2D: 1:15, 3:45
SNOWDEN: 11:50, 2:50, 5:50, 8:50
STORKS 2D: 1:00, 3:20, 5:40, 8:00
STORKS 3D: 2:45
SUICIDE SQUAD 2D: 6:15, 9:10
SULLY: 11:55, 2:15, 4:35, 6:55, 9:15
THE MAGNIFICENT SEVEN: 11:50, 2:55, 6:00, 9:05