Will you continue to let the Planning Dept's enforcement team send threatening letters and citations to property owners based solely on fly-over imagery? Many non-cannabis growers and new buyers have been impacted by these Draconian timelines and fines, and there's NO evidence (that I've seen) that shows these fly-over-based fines have a high accuracy rate.
— Allison Edrington
Responses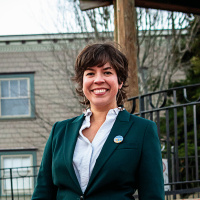 Natalie Arroyo
Hello Allison,
Thanks for the question. I would like to see more on-the-ground confirmation of violations before issuing abatement orders or citations. I know staffing is also a challenge, so I am not surprised that technology is being used to provide information. I would like to explore this issue further and hear your ideas - feel free to reach out to me at arroyoforsupervisor (at) gmail to set up some time to discuss!
You didn't ask about opportunities for environmental restoration or incentives for this, but I'm also keenly interested in connecting cannabis farmers with funding opportunities to restore healthy watersheds. Available grants are not currently being used to the extent they could be! This is a great potential public/ private or public/ NGO partnership opportunity.
Thanks for the question!
Natalie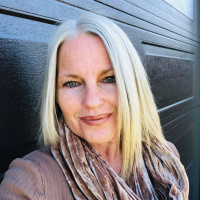 Kim Bergel
Hi Allison,
Thank you for the question. I would like to know more about the fly-over abatements and invite rural landowners to contact me to discuss the issue. Obviously, we must use the technology at our disposal to learn of serious environmental,safety,and code violations and aerial investigation can be more efficient and less intrusive than walk-in inspections. But I am also aware that they can be problematic.
People often buy property in secluded areas for the beauty and natural surroundings, but also privacy is a premium. Having their lives and activities viewed from the sky is concerning at best. Appropriate balance of privacy and enforcement must be at the forefront.I am interested in what steps are being taken to ensure property owners' privacy while accomplishing the policy goals.
Secondly, I hope to learn more about the accuracy of aerial investigation. I would assume that a letter would not usually be sent unless there was a follow-up investigation on the ground with GPS equipment and the like, but obviously I must educate myself on these matters. Again, I look forward to all input.
All of that being said, I am also aware that there have been massive movements of soil; downing of trees; spilling of diesel illegally and inadequately contained; and other unfortunate issues which threaten the beauty and ecology of our home here in Humboldt County. I do support the use of aerial investigations which balance privacy rights with public interest and environmental protection.
Thanks again for the question.
Kim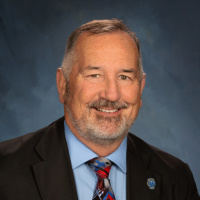 Mike Newman
Thank you for your question. As a current Humboldt County planning commissioner, I recently asked the Director of the Planning Department so that I could be certain, again, after he had verbally given the Commission in a public meeting, the steps that are taken by Code Enforcement regarding illegal grows and other violations. I believe it's important to get this information to the public.
Director John Ford responded, "The reference to "fly overs" is typically assigned to law enforcement, which is not code enforcement. Code Enforcement does not use helicopters to identify illegal cultivation sites. Code Enforcement does use satellite imagery to identify unpermitted cannabis cultivation sites.
Several years ago, rather than issuing Notices of Violation and Notices to Abate to smaller unpermitted cultivation sites, we sent letters to the property owners at the end of the growing season, identifying unpermitted cultivation had been identified and that next year if they wanted to continue to cultivate, they needed to obtain permits, and if they cultivated without permits, they could receive a Notice to Abate and Notice of Violation. This was done after the community asked for such letters (rather than NTA/NOVs), but the letters were received as threats anyway. The Notices that are placed on gates and sent by certified mail are not letters but are actual Notices to Abate and Notices of Violation. They carry the potential of a $10,000 per day penalty/violation if not addressed. Often there is more than one violation seen from the satellite imagery (cultivation, structures (greenhouses), grading and in some cases violation of the Streamside Management Area.) The penalty can be more than $10,000 per day. If the property owner abates the violation or comes in and develops a plan to quickly abate the violation within 10 days, there are no fines and penalties. Over 50% of violations are resolved without fines and penalties. In cases where the violation is so significant that it will take permitting and time to resolved we use a compliance agreement to identify what corrections are needed and this typically carries a single day penalty.
It is important to understand these notices are issued to people who are engaging in an illegal activity and have installed unpermitted infrastructure to conduct that activity. There is a cultural divide in the county. Some believe that the illegal activity should be allowed. The community that supports enforcement, including permitted cultivators, typically are not vocal about this.
The language of the notices is written to get attention because action is required in order to resolve the violation. Obviously, it is important to maintain an effective cannabis Code Enforcement program to not only protect the environment but also protect the legal market. Then the question is how to get people's attention and effectively communicate to people that if they take action, they can resolve the violation without fines and penalties."
I hope this information helps. And if there are those that have had other recent experiences contrary to what I have described as the steps the Code Abatement team is taking, I am happy to listen and discuss more one on one.