Have you completed all of the required FPPC forms from your 2018 campaign committee? If there are missing reports or if the reports were turned in late, why?


— RCA
Response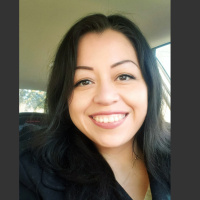 Karen Paz Dominguez
In 2018, my committee terminated its activities on the day of the election. We did not seek any additional donations or hold any subsequent fundraising events. We turned in our forms to report the prior donations. There was an additional form that needed to be turned in to the local elections office to officially terminate the committee, as it wasn't enough to just cease activities, and that's what I missed.
As the committee was not officially closed on paper, we were supposed to continue submitting quarterly finance forms. Had we done so, the forms would have read "zero" on every page because we there was no activity.
Now, as we recently opened the 2022 campaign, the Clerk-Recorder-Registrar of Voters' office recommended that we amend the 2018 committee to become the 2022 committee rather than starting a new committee from scratch. So instead of terminating it, we amended it and we now have the new forms that we will be filing that reflect the current fundraising efforts.
I am committed to accountability, transparency, and integrity. As such, my committee will be posting copies of all current and upcoming forms on our campaign website (kpd4ac.org) when they are filed with the local elections office.