Are you running for DA so you can dismiss your felony charges?
Are you running for DA so you can dismiss your felony charges if elected?
— Jessica Smith
Response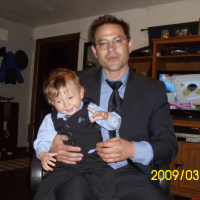 Michael Acosta
Thank you for your question, because it presents an opportunity to demonstrate how prosecutorial resources at the DA's office are so poorly allocated. My felony case is now two years old. In the interest of efficient justice, I challenge the DA's office to show its mettle as follows: I am offering to plead guilty to all charges pending against me and withdraw my candidacy in this election if my DNA is present on any of the contraband or the containers of contraband planted in my office. But, if my DNA is not on any of those items, then the felony case against me would be dismissed. I will even pay for the DNA testing myself because the cost of a two-week jury trial in this matter would likely be more than ten times the amount of money for DNA testing for both sides.
I can make this challenge with confidence because I already know that my DNA will not be on any of those items. If the DA's office was run like a private business, there would be no hesitation in accepting my challenge, but because the DA's office has the luxury of your tax dollars, it probably won't. Is this simply fiscal mismanagement or does it demonstrate a malicious prosecution? Wouldn't it be easy to discredit me and ruin my candidacy by DNA testing those items? It is within the DA Office's power right now to end my candidacy for District Attorney and make me a felon at the same time by testing those items for DNA. To not accept this fiscal and political shortcut is to acknowledge my accusation of malice and to endorse the continuation of my candidacy.
Now to answer your question. If I am elected, and if my case is still pending in January of 2023, then the case will be transferred to the Attorney General's office. This wouldn't be a bad thing for the County considering the extraordinary amount of money and court time that has already been wasted. Maybe the AG, who isn't bound by local politics, will see the common sense in accepting my challenge.
So, the answer is no, I am not running for DA so I can dismiss my felony charges, nor is it ethically possible, nor would I want to dismiss them before being morally vindicated. In fact, it is the falsity and hypocrisy of those felony charges that are my inspiration to run for District Attorney, because I wouldn't want such injustice to happen to anyone else in our community.
"Silence becomes cowardice when occasion demands speaking out the whole truth and acting accordingly."