Qualifications compared to opponent
What makes you more qualified than your opponent to be elected judge?
— Eureka Voter
Responses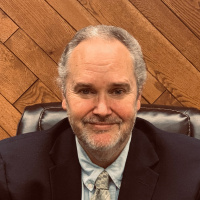 Ben McLaughlin
Good evening.
The State of California requires a candidate for judge to have at least 10-years of experience as a practicing lawyer. In that sense, both Mr. Steward and I have more than the minimum level of required experience.
Where I draw a distinction between Mr. Steward and myself is in the number of years I've practiced, the volume and types of cases I've handled, and the number of cases I've tried to verdict. I received my license in 1999, and, since that time, I've practiced both civil and criminal law.
At the events I've attended—and according to the folks I've talked to during this campaign—voters are primarily concerned with public safety. In that context, I can tell you that I successfully prosecuted countless cases on behalf of the People, including trials to verdict in dozens of serious and violent felony matters, i.e. rape, homicide, assault with a deadly weapon, etc.
In addition to my work as a prosecutor, I have considerable trial and case management experience on the defense side. While my work as a defense attorney doesn't correspond to public safety, per se, zealous advocacy on behalf of criminal defendants is essential to a functioning criminal justice system, which is a public safety imperative.
My best estimate is that I've tried over 100 cases, most of which were before a jury. Because I have that trial experience, as well as simply the number of times I've appeared in court on various case over the last 23 years, I believe that I am better positioned than my opponent to run a courtroom.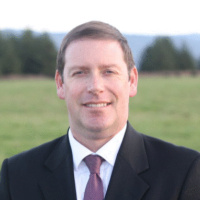 Steven Steward
My professional experience spans 19 years and is more than a tally of hours in a courtroom. A judge is called on to deal with diverse situations and the job requires someone with well-rounded experience, the right temperament and a proven commitment to the pursuit of justice.
I first moved to Humboldt in 1998 to attend H.S.U. (Cal Poly Humboldt - Still getting used to that), where I graduated with a degree in political science. In 2003 I went to Washington D.C. to work on Capitol Hill for a Member of Congress. I was involved in the lawmaking process and saw firsthand how the laws that affect our country are made. I also attended law school at Catholic University, Columbus School of Law to gain a wider understanding of how laws are implemented and to discover how I could best use my legislative experience to pursue justice. I met my wife, an early childhood education teacher, in Washington. After my graduation from law school we returned to California.
Once back in California I spent over seven years practicing criminal defense work with mostly low income Spanish speaking clients. In this role I experienced firsthand the issues that criminal defendants can face when confronting a daunting and unfamiliar process. I saw that prosecutors can do enormous good by carefully choosing which cases to file, as well as in the way that cases are handled.
When we had our two daughters, my wife and I moved back to Humboldt because this is the place we wanted to live and raise our children. It was one of the best decisions we have ever made. My wife became a public school teacher in Fortuna. I became a prosecutor at the District Attorney's Office, working tirelessly to keep this community that we all cherish safe and fair by holding serious and violent defendants accountable while also ensuring a fair process. I have handled a wide variety of cases in just about every courtroom in our courthouse, from murder and manslaughter, to property and environmental crimes.
I have worked to make laws, to interpret the law to protect the rights of individuals, and ultimately to use that understanding to pursue justice and keep our community safe. I am committed to making this community a safe and fair place to live for all of our children, and for the future of Humboldt County.
If you have any questions please email me at steven@stevensteward.com or go to stevensteward.com