What would you do differently?
Are there any decisions that our current District Attorney, Maggie Fleming, has made—either with respect to a case or management of the office— that you have disagreed with?
— Humboldt Lawyer
Response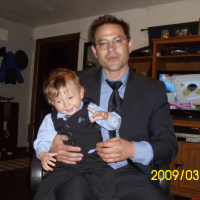 Michael Acosta
It would take a book. If I can be brief, there is one decision that leaps out in my mind.
One is the decision to "punt" to the Attorney General's office concerning the Sheriff's Office/Coroner's Office scandal, which involved the practice of selling decedents' personal property through internal auctions in violation of Government Code section 27443.
https://lostcoastoutpost.com/2017/aug/4/state-department-justice-agrees-take-over-investig/
https://lostcoastoutpost.com/2019/jul/9/state-corruption-investigation-humboldts-public-ad/
https://lostcoastoutpost.com/2020/nov/30/breaking-state-wont-pursue-charges-corruption-inve/
https://lostcoastoutpost.com/2021/jul/16/four-years-ago-outpost-investigation-found-law-bre/
I could simply label this decision as a "cop out" (no pun intended), cronyism, or nepotism by Ms. Fleming, which it is in fact, however, there is a much more disturbing point here.
The real point is that there was no conflict of interest that required Ms. Fleming to self-DQ her entire office here, because the Office of the District Attorney represents The People of the State of California, not the Sheriff's Department, though the way her deputy DAs confer with Sheriff's personnel before making plea bargain decisions in Court, you would think that the Sheriff is their client. No, County Counsel represents the Sheriff's Department generally speaking; that's why County Counsel comes with the personnel files when criminal defense attorneys file Pitchess motions. The District Attorney's "client" is the People of the State of California, and, in this case, the deceased People of the State of California, or at least their estates and heirs. As such, Ms. Fleming had an obligation to prosecute any Sheriff's Department personnel based on probable cause, just like any other case. Where is the phrase that deputy DAs throw around so selectively "We hold him/her to a higher standard?" Total silence this time on that phrase.
Ms. Fleming escaped her duties to prosecute these misdemeanors committed under color of law, and where the evidence was handed to her on a silver platter by the Lost Coast Outpost, simply because a couple of those involved donated to her campaign. And if that is the case, then what she is saying is that donating to her campaign guaranteed a contributor a discretionary self-disqualification of her entire office. That's probably not the case if you look back at all of her campaign contributors and reconcile those that have been prosecuted or who had immediate family members who had been prosecuted.
In any event, if she was really bothered by prosecuting a campaign contributor, she could have DQ'ed only herself and used "ethical firewalls" within the office to shield those cases from her influence, or she could have limited her punt to those individuals who actually contributed to her campaign and prosecuted the rest. Instead, she gave them all a pass by DQ'ing her entire office, knowing that the AG is probably too busy to fly into Humboldt on mostly misdemeanor cases (other than the Corvette case) . Hence, we have no action in these egregious and distasteful cases of the Sheriff's Department personnel violating the public's trust. Just to be fair, maybe the Sheriff's Department should just give everyone who steals the personal property of dead people the opportunity to give it back to avoid arrest and prosecution?
My conclusion: Don't contribute to my campaign, because it won't guarantee you a discretionary DQ of the entire District Attorney's office on the off chance I am elected.
A not so funny side note: During the recall campaign of Paul Gallegos in 2004, I attended a Toots and the Maytals reggae show at the Mateel in which the Gallegos campaign had a table to solicit contributions against the recall effort. I cut a check for one thousand dollars ($1000.00) to the representative at the Gallegos table to show my support against the recall. I had that kind of money back then, because I was working more than full-time as General Counsel for Bear River in Loleta, CA. In fact, Bear River also made a contribution thereafter, in the amount of $10,000 to the Gallegos anti-recall effort. The punch line is, this DIDN'T stop the Gallegos administration from prosecuting me in 2010 for alleged crimes arising out of a 2010 raid at my house, all of which were eventually dismissed because I was not guilty.
But every ten years or so, they like to manufacture another test case for me.