Child safety in Humboldt County
I have seen a number of stories and online comments about the county's shameful history of neglecting vulnerable children, and that it took a state judgment against the Department of Health & Human Services and the Sheriff's Office to force them to look after abused children in our community.
Equally worrying to me is the Outpost investigative report from last August about a large number of accusations of decades of child abuse (including sexual abuse) against the Gospel Outreach group that lives and operates in District 4 - which to this day has had zero public follow-up from any county department.
Just today, I read the news from Monday's Board of Supervisors meeting that Humboldt County has one of the highest proportions of people who have had adverse childhood experiences of any county in the state, and that the BOS has proclaimed April as Child Abuse Prevention Month, endorsing more "awareness" without implementing a detailed inter-departmental plan on how to actually lower the rate of local child neglect and abuse.
If you are elected Supervisor, how would you address this ongoing crisis, and specifically how would you address the accusations against Gospel Outreach?
Thank you for your time.
— Michael Hansen
Responses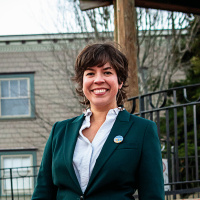 Natalie Arroyo
Hello Michael,
Thanks for raising this important issue. I've been ruminating on your question for a few days now. The topic of Adverse Childhood Experiences (ACEs) has been raised many times over the past few years. I have spoken with our California Surgeon General, Dr. Nadine Burke-Harris, about this matter and it's a top concern at the state level - something that is crucial to identify as a problem in order to create funding to address it. ACEs - like instability within a family unit, being houseless, having an abusive or unsafe home life, neglect, and other stress-inducing experiences - can have a profound impact on physical and mental health over a person's life. We are seeing the impacts in our communities in adults and children with challenging and complex mental and behavioral health needs.
As a County and as a society, I believe we are coming to grips with the importance of mental and behavioral health care. The abuse and neglect that children experience is so often linked to unmet needs for care for generations within families. While we must quickly intervene to protect the most vulnerable in our society during crises, we also need to work to rebuild the framework that cares for people. The good news is that the County has assets already to improve crisis care in the near future, and the state is making it a priority to address mental health more comprehensively and assertively.
I understand that your question is largely about crisis intervention, including cases that the County currently is handling to cases not yet investigated. I certainly plan to follow up on the concerns about the organization you mentioned, and will start by asking leaders in DHHS and the Sheriff's Office about it. If elected, I will make this contact right away, and I encourage you to reach out to me to hear how this is going. With respect to the County's handling of cases, I will also speak with experts in the region, both in County government and outside of County government, to understand how to improve this process. I can't promise to utilize a specific approach, but I have been asking these big questions and listening carefully to the concerns that staff have. I firmly believe that the staff who devote their lives to the tough work of child welfare, foster care, adoptions, and the other aspects of DHHS's work with families are people who deeply care about their work. Like many government employees, they are frequently responsible for an enormous workload and must apply complex regulations.
I will give great credit to Eureka's mayor and my colleague, Susan Seaman, for creating a Children and Families Initiative and working with a wide variety of community members to develop a plan to support families with children in Eureka. This plan specifically calls for support for childcare facilities, health needs for children, and much more. This approach was impactful and serves as a model to me, because Mayor Seaman is not an expert on how best to serve children and their families. She assembled the experts to develop a cohesive approach to the issue at hand, and ultimately created a roadmap to do that. I would like to take a similar approach to this issue. While "developing a plan" often gets a bad rap for not being action-oriented enough, one of the complaints I often hear is that government departments are too siloed or separated. Agreeing on a common framework, goals and metrics for accountability, and just identifying where to begin to make change is incredibly powerful. It can help people feel less overwhelmed by seemingly intractable problems with complex causes, like decades of harm to children.
On a larger scale, as a County and community need to work on improving all manner of assets that draw skilled people here and retain them. Like all agencies, the County is seeking to recruit for many positions and needs to attract and retain skilled staff. We have dedicated DHHS and HCSO workers already, we need to keep them, and we need more of them. Of course, pay that is commensurate with the cost of living and competitive in our region is very important. We also desperately need to attract mental health clinicians, physicians, and other medical workers to support the complex needs of our residents. This all takes a focus not just on the jobs themselves, but also on the assets we offer as towns - places to live, infrastructure to support people, what makes a community pleasant and vibrant. I believe we need to solve the problems of child abuse and neglect (as well as many other deep-seated issues) by taking a whole-community approach.
There is lots more to say about this one! I welcome additional conversation about the topic - I can be reached at arroyoforsupervisor <at> gmail <dot> com. Thank you for the question.
Sincerely, Natalie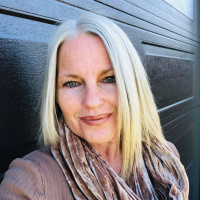 Kim Bergel
Adverse Childhood Experiences are a very real thing that I see daily at my job. Some of these kids live in Hell and it's heartbreaking. Being at school for some is a calm in their storm. I'm reminded of a student who before break asked the lead teacher for the phone number for the suicide hotline. Providing safe spaces and programs where kids feel valued is a critical piece of creating a better future. Building safe connections and trust is imperative and not an overnight matter. No child deserves or "asks for" these types of abuses. In my day job I am currently required to report on all child abuse cases that I am told about, see, or reasonably suspect. This includes physical abuse, sexual abuse, neglect and other harmful treatment of children. I believe that our kids need to be supported and believed. I too read Ryan's article and felt it to be disturbing. I am unclear if the victims (now adults) have filed for any formal charges, As a public official I cannot presume the guilt of any organization or individuals based upon a media report no matter how disturbing the content. But the story clearly warrants investigation, and if the claims are shown to be even partially accurate, decisive action should be taken to protect the children.
As to what I would do in any situation where allegations such as these are made I would contact the Eureka Police Department (if in the City) or the Sheriff to find out if an investigation is underway and what measures can be taken to protect the children. As a Board member I will be in a legislative and oversight position, not an enforcement position. However, I would follow up and follow through as I have so many times and would definitely want to know and be able to report that everything is being done to protect the children and that the situation is being watched closely.
I would also remind those of us in the community who are mandated reporters of our duty to remain vigilant. If you see that a child is in imminent danger, call 911. If you suspect abuse or neglect, call 707-445-6180, a 24-hour hotline. If you do not feel that you are getting an adequate response, please contact me, whether I'm on the Board – or not. Please.
As to whether the organization is a "cult" and what to do about that, this is an ongoing discussion with regard to policy and mental health science and there is little agreement on diagnosis let alone treatment. I do not know that there is anything the County government can presently do about it, but I am always open to suggestions. What I do suggest is that people who have experienced cult indoctrination form support groups and then come to me and talk about what the County might be able to do in support and I would be happy to help present any proposals to DHHS or other agencies and take it up with my fellow Board members. But I am well out of my expertise to make any specific proposals in this forum about the situation in particular. Again, this is where the community comes in. Talk to me.
Thank you for the question Michael.