Child safety in Humboldt County
I have seen a number of stories and online comments about the county's shameful history of neglecting vulnerable children, and that it took a state judgment against the Department of Health & Human Services and the Sheriff's Office to force them to look after abused children in our community.
Equally worrying to me is the Outpost investigative report from last August about a large number of accusations of decades of child abuse (including sexual abuse) against the Gospel Outreach group that lives and operates in District 4 - which to this day has had zero public follow-up from any county department.
Just today, I read the news from Monday's Board of Supervisors meeting that Humboldt County has one of the highest proportions of people who have had adverse childhood experiences of any county in the state, and that the BOS has proclaimed April as Child Abuse Prevention Month, endorsing more "awareness" without implementing a detailed inter-departmental plan on how to actually lower the rate of local child neglect and abuse.
If you are elected District Attorney, how would you address this ongoing crisis, and specifically how would you address the accusations against Gospel Outreach?
Thank you for your time.
— Michael Hansen
Responses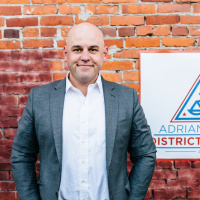 Adrian Kamada
Hi Michael. Thank you for your question, which involves a lot of interrelated issues in our community. Your question is best addressed starting with the big picture and then narrowing it down, which will help point us to some solutions.
You are correct, Humboldt County has a very high amount of adverse childhood experiences, directly related to some of the highest rates in California of addiction, overdose deaths, suicide, poverty, and children in the foster care system. Consider the following statistics that illustrate we are in a crisis:
Poverty rate:20.3%, 8th highest in California
Suicides per 100,000 residents, 2005-2017:22. All of California, 10.1.
Drug deaths per 100,000 residents, 2005-2017:33. All of California, 10.6.
Rise in violent crime, 2018-2019:10.5%, 7th highest in California.
Property crime per 100,000 residents, 2019: 2,930, 7th highest in California.
Children in foster care per 1,000 residents, 2018: 13.8, 2nd highest in California.
These facts and many others are interconnected. When children grow up in shattered families it is a recipe for adverse child experiences. The District Attorney cannot solve this systemic problem but does have a critical role. A few of the actions we can take to help create a more stable environment for our children to grow up in include:
· Vigorously prosecuting anyone guilty of crimes against children of every type.
· Using a first-time offender program to divert those guilty of minor drug and other crimes towards treatment, not punishment, to help create a more stable home life.
· Using a repeat-offender program to create real consequences for those who won't change their behavior, so the offenders are less likely to model this behavior for their kids.
· In juvenile court, taking all the child's experiences into account, and crafting solutions for each individual child to steer them into more stable environments and behavior.
· For offenders with children, partnering with DHHS, probation, and others to look at the big picture. What are the impacts on the children when members of their family are in the criminal justice system, and what can we do to both serve justice and minimize that impact?
Stable, drug-free families help to model good behavior and reduce childhood trauma, and while it is one piece of the puzzle, the DA's office can act, in collaboration with other stakeholders, to make meaningful changes to avoid adverse childhood experiences.
As for your very direct question about the Gospel Outreach group, I do not have a very direct answer, because I don't have the direct facts. The Outpost article raises serious concerns, but I am not privy to any specific information that law enforcement may have gathered. Once elected I can promise you that any case brought to me will be thoroughly evaluated, investigated and, if appropriate, vigorously prosecuted.
The above statistics should bother every person in Humboldt County. We need to do better and we can do better, but that won't happen by doing the same old thing and hoping for better results. The DA's office needs leadership that will use fresh ideas and make informed decisions for everyone's safety, especially for the safety of our children.
If you or anyone else would like to meet me and ask your questions there will be Meet the Candidate events on Friday, April 15 from 5:30 to 8:00 at the Veterans Memorial Building, 1426 Main St. in Fortuna, and on Tuesday, April 19 from 5:30 to 8:00 at Azalea Hall, 1620 Pickett Rd. in McKinleyville.
Thanks again for the opportunity to answer your question. For more information on my plans and ideas to turn the DA's office around please go towww.AK4DA.com. You can also contact me directly at adriankamada4DA@gmail.com
Respectfully,
Adrian Kamada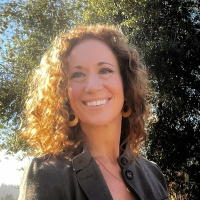 Stacey Eads
Mr. Hansen,
Thank you for your awareness of the seriousness of child abuse and the high rate of Adverse Childhood Experiences (ACEs) in Humboldt County. As the elected District Attorney my extensive experience as a Juvenile Justice prosecutor and as lead attorney of the Child Abuse Services Team (CAST) will assist me in addressing this situation.
While ACEs refers to specific types of adversity children may face in their homes, we as a community must take charge in reducing the impact of ACEs and risk factors, such as inadequate housing, substance use, poverty, and violence, that contribute to their occurrence. ACEs include traumatic events such as abuse (emotional, physical, sexual), witnessing violence, or suffering the death of a parent. Circumstances potentially creating instability in the home environment and jeopardizing a child's sense of safety, such as separation of parent/caregivers, incarceration of a parent/caregiver, or parent/caregiver struggling with mental illness or substance abuse, are additional examples of ACEs. Sadly, ACEs can affect the child through adulthood and place them at higher risks of physical and mental health issues, including substance abuse disorder, as well as impact education, employment and income levels.
Stability, support and positive relationships can be protective factors reducing negative impacts of ACEs. As a prosecutor I have largely dedicated my career to helping children and to be a positive role model and influence in their lives. As the Juvenile Justice prosecutor I learned very quickly that most of the juvenile offenders we saw committing crimes were living in very dysfunctional households. In Juvenile Court we worked to address the issues a child experiences to help them stop their criminal conduct long before they become adults. There were many successes. Tragically, there were also juvenile offenders whose criminal conduct escalated, including some I prosecuted for murder.
Our CAST provides support and services to the children and families we see. Part of the support our team approach provides is keeping the same prosecutor, investigator and victim witness advocate on the case from start to finish (referred to as "vertical prosecution"), as well as facilitating the involvement of tribal social services and advocates for tribal members and accessing mental health counseling. I have had the honor to maintain contact with some of the victims I met through CAST and am always so impressed to watch the children as they become young adults. Each with their unique gifts — all inspirational with their resiliency. One young victim whose case I took to trial was recognized as the witness of the year by the California District Attorneys' Association. She is working towards a degree in social work so she too can help others experiencing what she survived. A true hero.
As to the investigation into the Gospel Outreach community, the Sheriff's department began an investigation. The D.A.'s Office also received a number of calls following the news article and we continue to take any information that might lead to evidence for a criminal prosecution. In the event anyone has information that might help in the investigation, I ask they please call the Sheriff's Department at 707-445-7251 or the District Attorney's Office at 707-445-7411. If a witness or victim does come forward we will prosecute the crimes against the children in the same way we have done for so many others in the CAST unit.
I know that what comes to my Office is only a fraction of the abuse actually occurring in our community. One goal of mine as the elected D.A.will be to find ways to improve the mental health services we provide to our youths. After Measure S passed there were many community meetings about how the tax proceeds should be spent. Overwhelmingly our community voiced the money should be used for mental health services for our youth. Improved mental health services will reduce the impact ACEs have on our children today, and ultimately help reduce occurrence of ACEs for generations to come.
Thank you again for raising these issues. I believe the more we are aware of the issues we face the better we are able to address them and hopefully help our children.
To learn more about my years of experience working to help children and protect them from their abusers, please visit my website at: www.staceyeads4da.com.
Sincerely,
Stacey Eads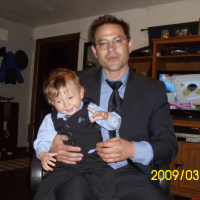 Michael Acosta
One of my specific intentions in running for District Attorney is to form a couple of needed Task Forces, and the two Task Forces that I would organize at the DAs Office would be:
1) A Missing Person and Cold Case Task Force, which would focus on the many missing persons and cold case homicides in Humboldt County (which is not the subject of your question); and
2) A Child Exploitation Prevention Team, similar to that of Riverside County.
https://kesq.com/news/crime/2022/05/04/26-people-arrested-in-monthlong-operation-by-riverside-county-child-exploitation-team/
This team would a) conduct ongoing, undercover child predator and child pornography stings, and b) regularly audit the compliance status of sex offenders registrants in the County so that we can reconcile the Megan's Law map with reality. To demonstrate why this is necessary, consider the recent sex offender registrant sweep announced on March 29, 2022, by the Sheriff's Department in coordination with the District Attorney's Bureau of Investigations
The Sheriff's press release on that date stated that a two or three-day sex offender registration sweep was conducted on 100 registrants, which located and identified 11 non-compliant registrants, and determined that an additional 4 registrants had completely absconded for an actual total of 15 non-compliant registrants. Only 2 of the non-compliant registrants were arrested. Thus, 81.8% of the sex offenders physically located AND determined to be non-compliant were NOT arrested. Contrasting that, as of that same date of March 29, 2022, the official Megan's Law website of California documented 332 sex offenders in Humboldt County, 32 of which were listed as non-compliant. Extrapolating from the Sheriff's sweep statistics of about 15%, there were likely over 30 more non-compliant sex offenders roaming Humboldt County in late March of 2022. This means that the number of non-compliant registrants is likely higher than that stated on the Megan's Law website.
There are several reasons why this situation is unsettling and why a more robust response is in order from the District Attorney's Office and the Sheriff's Department. First, why wouldn't all 11 non-compliant sex offenders be arrested? Second, how long had the four that absconded been unaccounted for? Third, why was the sweep not targeted at the 32 non-compliant registrants listed on the official Megan's Law website? Fourth, are our local agencies not coordinating with the Attorney General's office adequately to achieve reconciliation of the Megan's Law website with up-to-date local information, so that the website can serve as a useful tool and give accurate notice to the public? The only conclusion I can reach is that this task of reconciling the Megan's Law website with reality must be done by personnel assigned to it as an ongoing and continuous effort, rather than an annual or periodic event; hence, the need for a Humboldt County Child Exploitation Task Force.
Now, as to the Gospel Church of Eureka, which, according to the Secretary of State's website, restated its Articles of Incorporation as "Association of Gospel Outreach Churches" in 2007, two things jump out at me (besides the obvious prosecution of any child abuse cases if and when an incident is reported and assuming the incident occurred within any related statute of limitations after tolling), which are 1) this Religious Benefit Corporation has corporate officers in two other states- Duncan Williams, CEO at 2738 18th Avenue NE Olympia, WA 98506 and Kirk Taylor, CFO at 747 NE 128th Avenue Portland, OR 97230. These are the ones controlling the corporation. The local guy, David Sczepanski, at 2845 St. James Place Eureka, CA 95503, is the Secretary of the Corporation.
So first, and not as a future potential function of the DA's Office if elected, but as a present political activist regardless of the election, I would encourage the public to write to these executives and express your dismay and/or concerns, in particular to the out-of-state execs that may not have seen the local articles, or at least, may not have received any of the heat. Public censure through letter writing is a valid and peaceful means of effecting change in our communities.
Second, the tri-state nature of this religious benefit corporation is a clear sign that this may be of federal concern. As the DA, I would contact the offices of both the Multnomah County DA in Portland, Oregon, and the Thurston County DA in Olympia, WA, and have a frank but informal discussion with them regarding whether or not similar complaints, reports, or even just anecdotes related to any form of child exploitation exist in their jurisdictions, and, if so, then maybe a more formal meeting between the two or three jurisdictions would in order, which would also then necessarily trigger a federal agency invitation. It's possible that what we have heard about here in Eureka is just the tip of the iceberg.
Finally, though unrelated, something has been bugging me about the Gospel Church for years, and I have to say it now since you brought it up and I probably won't get another opportunity to call attention to it. I drive past the "campus" occupied by the Gospel Outreach Church on Harris Avenue frequently because I live in Cutten, I have many times wondered whether or not the entirety of the parcel(s) were/was removed from the local property tax base of Humboldt County under the religious benefit corporation exemption. It seems to me that such an arrangement would be an abuse of the property tax exemption available to religious benefit corporations in California. since there are very nice, new residential houses built on the parcel(s) after the development of the Church structure. Residential housing is not normally exempt from local property taxes, especially if more than just a single rectory, and so it would seem that those Gospel Church residences, if exempt from property taxes because they sit on the Church's land would be illegally enjoying the benefit of property tax-exemption although their effective uses are as residential single family homes. If true, this should be referred to County Counsel for a legal opinion on whether any of the county zoning and planning laws, the state corporations laws applicable to religious benefit corporations, or their related state and local tax provisions have been subverted, because those new houses, if exempt, represent quite a large loss of property tax revenue to the County.
Those are my thoughts and thanks for the question.