The other two candidates are both Humboldt locals. Stacey Eads has been here her whole life and so has Adrian. Why should we vote for an out of towner instead of a local candidate?
— Airykah Reyes
Response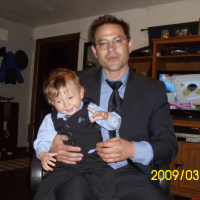 Michael Acosta
It seems apt to suggest that someone who has not lived at least some portion of their life outside of Humboldt County might not be able to see the forest for the trees. I have lived here for 20 years now, and as I have stated previously, being treated as an outsider, no matter how long one has lived in Humboldt County, and no matter what one's contribution or sacrifice has been to the community, is something non-natives just get used to here. So if you feel that where our parents raised us as children is more important than where we have chosen to live as adults, then far be it from me to suggest otherwise. But if you feel that ideas and ideals are more important than where God arbitrarily dropped us onto this Earth, then county of birth shouldn't be material. To each his or her own, but my decision to run for office was subconsciously based on a belief that county of birth is a minimally distinctive characteristic. After all, the three candidates for this office are all American citizens, native Californians, and members of the California Bar Association who took the same oath as officers of the Court.
The California Legislature obviously didn't feel that county of origin was germane to the qualifications for the office of District Attorney, but it could well be mistaken. After all, to qualify as a candidate for judge of the Superior Court, one must have practiced law for 10 years, and Humboldt County has been allotted exactly seven judges by the Legislature. No one judge matters too much, as in any given case and because they are theoretically fungible, you can peremptorily challenge any one judge and get another one. On the other hand, the Legislature only created one District Attorney per county who is not subject to peremptory challenge, which makes the office a potential administrative bottleneck with the added complication of virtually dictatorial discretion, yet there is no requirement of 10 years of practice to qualify. So It just seems erroneous, given the relative scarcity of the two elected offices and the concentration of power associated with each.
One outcome could be that we assume that the Legislature is wrong on both issues (i.e. that County of Origin should be a disqualifying factor for the office of DA and that a DA must have at least as many years of practice as a judge does, given that there is only one per County and you don't generally have the right to an alternative). If we go with this "The Legislature Must be Crazy" logic, then I would be disqualified because I was not born and raised in Humboldt County, and Mr. Kamada would be disqualified because he doesn't even have the ten years of practice to be one of seven judges, let alone the sole District Attorney. That would leave Ms. Eads as the only qualifying candidate and would leave you with no choice to make in the matter… And I'm okay with that, because limiting the field of qualifying candidates is good for our representative democracy. Right?
As a historical footnote on County identity, there are presently 58 counties in California, but there were only 18 counties originally proposed for California on January 4, 1850 by General Mariano Vallejo's Commission at California's first Constitutional Convention in Monterey, CA, of which Humboldt County was not one. Within a month and a half (by February 18, 1850), the California Legislature added 9 more counties, for a total of 27, and 2 of those 9 added were Trinity County and Mendocino County. So, 27 counties were established when California became the 31st state on September 9, 1850. Then, in 1851, Klamath County was formed from the northern part of Trinity County, but was soon dissolved into part of Siskyou County in 1852, with the remainder becoming Del Norte County in 1857. Finally, in 1853, Humboldt County was created from the the western portion of Trinity County.
I wasn't born until 1970 in one of the 18 original California counties named Los Angeles, so I don't think it's fair to hold me responsible for any of that.