How do you plan to combat systemic racism in our local criminal justice system? What work have you done previously to promote systemic equity?
— Nick
Responses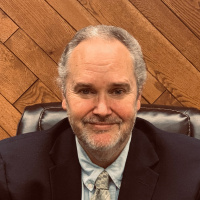 Ben McLaughlin
Good morning, Nick.
Sorry for the tardy response, but I just now noticed this question.
I think the first thing we have to acknowledge is that people of color are incarcerated at a much higher rate in Humboldt than their Caucasian peers.
As a Public Defender, I've attempted, whenever possible, to include the local Tribes in case dispositions involving their members. By and large, the Tribes have better programs to address mental health, substance abuse, and domestic violence than the County generally. Too, I think it's important for the Tribes to have input in dispositions due to their understanding of what may be a culturally appropriate course of action for rehabilitation.
As an example, I had a client, "DG," accused of arson. However, the victim and the Tribe were supportive of getting "DG" the mental health and substance abuse treatment he desperately needed. As part of the mental health diversion, the Hoopa Valley Tribe paid for "DG" to go to an out of the area treatment facility for Indigenous clients. "DG" received treatment for his co-occurring disorders and flourished. He enrolled in Community College, earned straight A's, and maintained his sobriety. "DG's" case was ultimately dismissed after two-years and the specter of a prison commitment resolved.
Back in my days as a Prosecutor, I took great pains to look at a defendant as a human being, rather than a rap sheet. Folks often have unique circumstances, cultural backgrounds, and personal histories that bear on their criminal conduct. These factors should be taken into consideration as a rule, though not necessarily in cases where prison is clearly warranted, i.e. gun violence, homicide, serial domestic violence, etc.
As a candidate, I've reached out to the local Tribes for input regarding how the court can help vis-a-vis the disproportionate incarceration of their members. What I've learned is that the Tribes are much better able to break the cycle of generational trauma caused by forced assimilation than their county counterparts.
For this reason, I am supportive of MOU's between the DAO and the Tribes to create robust Tribal Courts—like what the Yurok are endeavoring to accomplish—that can handle certain cases involving their members. I understand that it isn't as simple as that, but, in theory, Tribal Courts would certainly help address cultural issues leading to disproportionate incarceration.
I am proud to say that I've received the endorsement of the Hoopa Valley Tribe, a great honor to be sure. If elected, I look forward to working with the Tribes to help develop Tribal Courts what can better address issues unique to their membership. The court cannot initiate the development of MOU's between the County and the Tribes, but I would do everything I could to help the parties arrive at a functioning model that addresses both community safety and recognizes the Tribes' unique histories.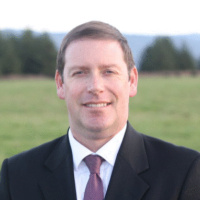 Steven Steward
Thank you for your question Nick. As a Deputy D.A. and former defense attorney with experience representing people of color throughout our system of justice, I am keenly aware of these issues. A large part of a judge's job is to help ensure that everyone, regardless of race, creed, color, disability, age, sex, ancestry, sexual orientation, place of national origin, or economic limitations, is treated fairly, equally and afforded due process.
As my record shows, in all my positions, including my current one, I have consistently worked to promote systemic equality within our system of justice.
This has been a focus of mine even going back to law school where I volunteered to be part of a legal clinic that served low-income, primarily African American clients that were victims of domestic violence. I fought for the safety and equal access to justice that my clients struggled to obtain. I fought for and won multiple cases where the deck appeared stacked against my client. Barriers included disparities in wealth, racial stereotypes, lack of legal aid services, lack of pre-trial counseling, differing cultural backgrounds, the expense of bringing a case to court and courthouses far removed from the people they serve. I saw for myself these barriers to due process and worked tirelessly to overcome these barriers. For more detail on my position, see my response to a reader's question concerning my history of public service.
As a defense attorney for over seven years, I represented mostly low-income people who did not speak English or for whom English was their second language. Handling these cases meant confronting institutional and systemic roadblocks. Everything from obtaining qualified interpreters to navigating immigration issues were a daily challenge that I confronted in order to ensure their equal access to a fair process.
Among the barriers to access are courthouses far removed from the people they serve. Another reader of the Lost Coast Outpost asked about my support for reopening the courthouse in Garberville. My position is that I support reopening Garberville as well as reopening courthouses in Fortuna, Hoopa and Arcata. For more detail, please see my response there as well.
For more information please go to www.stevensteward.com