What values or principles will you bring to proposals or regulations that have to balance our own community's wishes and priorities and what I see as a responsibility we all have to address state national and global problem?
A couple of examples off the top of my head from recent years both have to do with energy, something we all consume in Humboldt: renewable energy such as local wind farms or even tidal energy and being a depot for exporting coal.
— Jon Yalcinkaya
Responses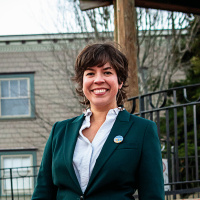 Natalie Arroyo
Hello Jon,
Thanks for this question! I have been mulling over it for awhile because there are so many far-reaching implications and potential examples.
Some of the state, national, and global problems we have a responsibility to address on a local level include climate change and our carbon footprint as a community, developing our share of housing to meet the projected needs in our county, collaboration with Tribes, and infrastructure support for projects that serve a need within our larger region. I am sure there are more, but these categories are what I've been ruminating on!
I believe it is critically important to think about the big picture and what choices can do the "greatest good for the greatest number". That is an approach that will guide all of my decisions. I am not going to be focused solely on the needs of a select number of individuals, or just my district. Of course, the individuals who make up our community are extremely important and I will be responsive to their concerns. Likewise, I love the communities that make up District 4, in my very own backyard. These are my friends, neighbors, and the people who motivate me every day. That said, we definitely need to think bigger about the decisions we make, their broader impacts, and how our community's choices today will influence many generations to come.
More specificity about each of these:
- Climate change and carbon footprint: In Humboldt County, we have remarkable wind resources that present a wonderful opportunity and some unique challenges to develop. We could potentially use 100% locally-sourced green energy and even export energy! Our community uses roughly 1 gigawatt of energy, and the Humboldt wind area offshore can produce more than 1.5 gigawatts, with potential for more. This is exciting, and has multiple benefits for our community when it comes to good jobs in the trades sector. In addition to wind energy, we also have the opportunity to participate in VERY large-scale and unprecedented river and fisheries restoration projects on the Klamath River and its tributaries, the Eel River, and more. We also have opportunities to expand aquaculture production (fish, oysters, seaweed products) to serve the needs of domestic and international consumers, though I'm most excited about the idea of producing more food locally and transporting it regionally to lessen the shipping requirements on the west coast. These are opportunities that require vision, fortitude, and knowledgeable decision-making, which I'm excited to bring!
- Housing development: We have minimum requirements to develop additional housing, which we are not yet meeting. With the expansion of Cal Poly Humboldt, the dynamics of pandemic life that have brought many people to Humboldt to work remotely, return after a hiatus away, or retire, and our ability to serve as a climate refuge from catastrophic wildfire and other severe impacts, we need a LOT more housing! I frequently hear resident concerns about needing more medical providers, teachers, and people in specialized jobs to keep our community strong and healthy. We need to import many of these workers, house our own, and welcome students and new residents. If we don't do more to develop housing through creative and courageous approaches, we will continue to experience the impacts of houselessness while also seeing skilled people depart our region and our state. That is how I see this as a state and national matter, as well as a critical local matter.
- Collaboration with Tribal nations: Our community has already made history multiple times by participating in innovative transfers of property and management rights to Tribes, renaming of important places to honor first nations, and more. While I think it is long past time to take these actions, we are doing it now. People from all over the country and all over the world have looked to Eureka, to California State Parks, and to our indigenous partner nations to serve as a model for healing, innovation, and strong relationships. This is a win-win for everyone, and I look forward to identifying more opportunities to collaborate. With Cal Poly Humboldt expanding its focus on Tribal Ecological Knowledge and expanding majors to encompass more educational expertise from indigenous leadership, we can truly serve as an example of what it means to have a productive, respectful, modern relationship that leads to economic growth and community resilience.
- Infrastructure needs on a regional level: We are a deep-water port and a place of refuge for vessels in distress. We will continue to be able to serve U.S. flagged vessels and international vessels. With my background in maritime regulations and inspections, environmental expertise, and strong grant-writing background, I see opportunity to develop our port as an innovative and environmentally sound facility capable of supporting emerging research and industries. We are also the landing site for a data cable and conduit laid across the Pacific Ocean, making Humboldt County a key part of this data connectivity project. As a community that is pivotal to transportation along the Pacific Coast, we also have opportunities to improve our roadways to serve the region, and complete and enhance the California Coastal Trail. Likewise, the chance to participate in the vision and development of the Great Redwood Trail is one that I see having a positive impact on the region and state - and we are leaders in that!
There are many more ways that the economic development approaches, training and educational offerings, development of rural partnerships, and infrastructure enhancements in our county affect the state and region. These are just a few! I don't see Humboldt County as small in the world, and I think we are really going places. One of the reasons I'm excited to serve in this role is because I believe we are not just "stuck behind the redwood curtain" - we can demonstrate all that a rural community can do with the tools available, and we have a chance to be civic leaders modeling excellence.
Sincerely, Natalie Arroyo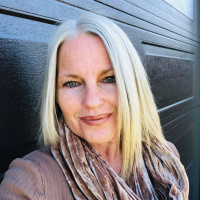 Kim Bergel
Clearly, national and global initiatives are necessary to address a myriad of issues. But where we have the greatest opportunity for effective change is at the local community level. As individuals we need to understand that we are an integral part of something larger than us. It is the same with communities.

Humboldt County has always been a powerful community and can continue to be a leader for other communities. As a community we can coordinate with regional efforts to preserve rivers and national resources and plan water conservation and generate fire safety policies. That being said, we are only as strong as our weakest link, our weakest involved communities. As leaders In our community it is critical to to hold up our end with effective leadership which is in touch with its constituency and takes direction from it. The leadership has to listen, work hard, and think independently. I have shown my strengths in all these areas.

I have walked the Fourth District neighborhoods in three elections now, and I am in constant communication with people representing all of the diverse community interests. Most of the people I have met are deeply concerned about all of these issues even if they disagree with what the solution might be. I do my best to work on principles and stay out of the personalities in resolving conflict

Obviously we should continue to innovate with regard to alternative energy, and I look forward to learning more about the wind farm proposal. I believe that most of the community is opposed to the coal train proposition given local knowledge of the instability of the railroad route and our values. I believe the community will be as unified in opposition to the proposition as it was in opposing offshore drilling when that notion threatened our fishing and tourist industries.


I am the candidate with the work ethic and passionate interest in you. These qualities give me a unique perspective of your concerns and desires for our community, because I have taken the time and made the effort to get to know you.
Thanks for the question Jon.
Sincerely, Kim Bergel